Wrigley Field: the Foreboding Confines: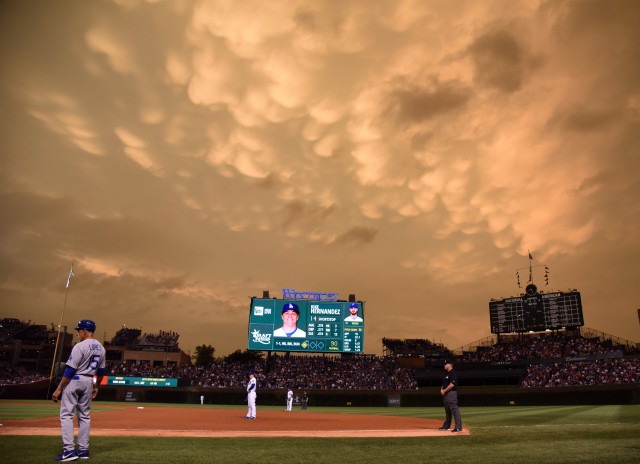 Those clouds are known as Mammatus clouds, which tend to look especially dramatic in the late evening, as the setting sun reflects off the parts that hang down. Often people think that these things are harbingers of tornados, but that's not usually true. In fact, you tend to see those after the worst of a serious storm has passed, even if the just-passed storm was gnarly.
Thanks, retired meteorologist dad!