Tigers 12, Yankees 4: J.D. Martinez hit three bombs. His fly ball in his last at bat fell short or else he would've had four, which we in the business call "pulling a Whitten." Actually, that's a lie. I'm the only one in the business who calls it a "pulling a Whitten," but I am trying hard to make that happen. I figure if that dumb car commercial can call a control pitcher "a Rembrandt," I can make "pulling a Whitten" happen.
Orioles 13, Blue Jays 9: Like Brunelleschi or Masolino da Panicale or whoever it was giving the world of art single-point perspective and dragging everyone into the Renaissance, the Orioles' and Jays' offenses are going to single-handedly pull us out of that mini-deadball era we've been experiencing. The O's had 16 hits including Jimmy Paredes' three-run homer and Chris Davis' solo homer.
White Sox 3, Rangers 2: Gordon Beckham hit a walk-off solo home run on Father's Day. He also had a walkoff hit on Mother's Day. The White Sox play the Twins at home on September 13, which is Grandparents Day. Place your bets accordingly.
Indians 1, Rays 0: Compared to that walkoff balk in the Dodgers game on Thursday night, David Murphy' walkoff sac fly was some pretty insane action. Cody Anderson pitched shutout ball into the eighth before that.
Reds 5, Marlins 2: Todd Frazier and Jay Bruce each hit two-run homers. Frazier has hit five homers in five days. Aroldis Chapman got out of a heck of a jam in the ninth, which he created himself, having loaded the bases while trying for an easy three-run lead save. But then he struck out Donovan Solano, Dee Gordon and Derek Dietrich with 102, 101 and 103 MPH heat, respectively. It's like he needed to give himself a difficulty to all of this.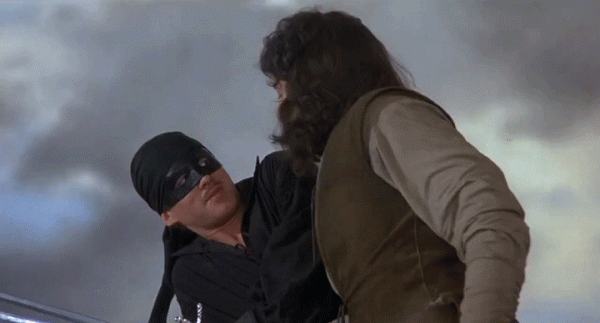 Braves 1, Mets 0: The good Julio Teheran showed up, shutting out the Mets for seven and outdueling Matt Harvey. The Braves also bested the giant and went in with a Sicilian with death on the line to complete the three-game sweep. Next up: they get into a land war in Asia and win.
Nationals 9, Pirates 2: A day after you get no-hit you have the other guys put up a nine-spot on you in the first inning. It's like two games in a row that you didn't even need to bother playing, really. And that's before you mention that Gio Gonzalez shut the Pirates out for seven innings. Just a bad couple of days at the office for the men in black.
Phillies 9, Cardinals 2: Adam Morgan made his big league debut and ended up out-pitching Michael Wacha by a good margin. This after being 0-6 at Triple-A. This was the first game won by a Philly starter since May 23. Andres Blanco homered while Ben Revere and Maikel Franco each got three hits.
Red Sox 13, Royals 2: David Ortiz hit a monster homer which put him past Stan Musial and Willie Stargell on the all-time list. Hanley Ramirez and Mookie Betts went yard as well. Betts doubled and tripled as well in an all-around hit parade.
Cubs 8, Twins 0: Jake Arrieta pitched a four-hit, seven strikeout shutout. Like a real one. Not a "shut the ___ out of ___ innings." He went all nine, which is a thing one needs to specify in this age. The game was already out of hand when Dexter Fowler hit a grand slam in the eighth, but Dexter Fowler still hit a grand slam in the eighth.
Athletics 3, Angels 2: Scott Kazmir gave up one run in seven and a third. There was a 5:14 replay review here, and that's kind of special.
Astros 6, Mariners 2: Colby Rasmus and George Springer each homered and six relievers managed to hold the Mariners to two runs in what was a bullpen game for Houston. In regards to that Arrieta comment, part of me fears that the future of baseball holds way more bullpen games. Like it will become a standard thing teams do, not just when they're down a starter or something, possibly even being a rotation spot in and of itself. Which, even if it makes tactical sense, would be a bummer if, like me, you are really a starting pitching kind of guy.
Rockies 10, Brewers 4: Charlie Blackmon drove in four and Troy Tulowitzki knocked in three. Nick Hundley had four hits. Tulowitzki has reached in 21 straight games and is hitting .368/.419/.529 in the month of June.
Diamondbacks 7, Padres 2: The Dbacks scored seven runs in the second but only three of them were earned. The came in part due to two San Diego errors, two walks and a hit batter, and A.J. Pollock and Paul Goldschmidt each singled home two.
Dodgers 10, Giants 2 : Tim Lincecum and Yusmeiro Petit each got beat up for five runs. Yasmani Grandal hit two homer. Jacob Justin Turner drove in three. Also: this was the ninth out of 15 games yesterday in which the losing team scored two runs. This is important. This means something.