This is a thing happening in minor league baseball in the year 2015. I screencapped it because I predict it will be canceled by the end of the day, but as of right now, this is still a promotion on the Orem Owlz' schedule: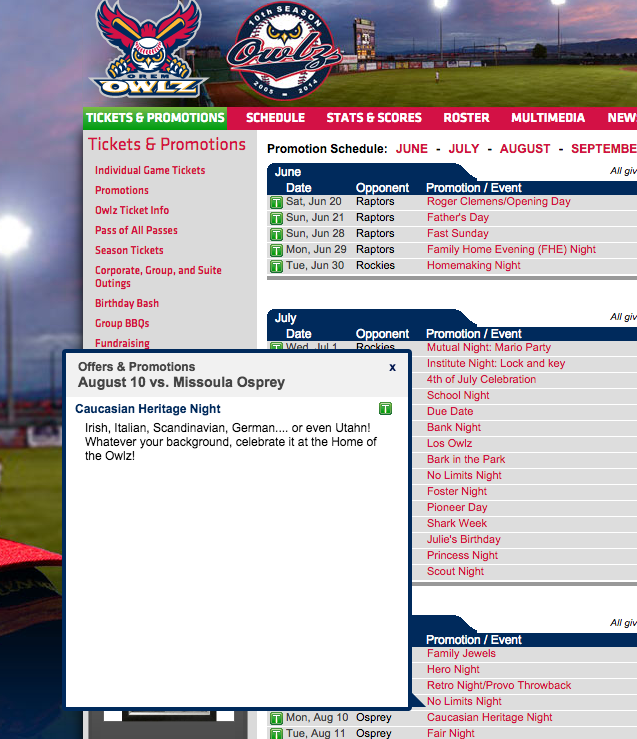 I suspect that this is born out of a benign yet ignorant impulse. Someone said "you know, it'd be way cheaper for us to combine Italian Heritage Night and Irish Heritage Night and [insert predominantly European country] Heritage Night into just one night." But by calling it "Caucasian Heritage Night" you sort of change the entire tenor of the thing, ya know? Because there are some seriously different connotations involved once you go with that — which basically mans "white" — over any specific nationality.
But please spare me your "hey, they have Latino Heritage Night" and "Black Heritage Night" and all of that rebop. The idea behind those sorts of things is to correct an imbalance in cultural celebration and appreciation. When you're part of the majority — especially if you are a historically hegemonic majority — you don't get special celebrations and things like this. That's sort of the entire point.
In any event, the timing could not be worse for this sort of thing.