I've seen worse. I've seen better. I don't know that I'll ever see anyone walking around wearing these, but whatever: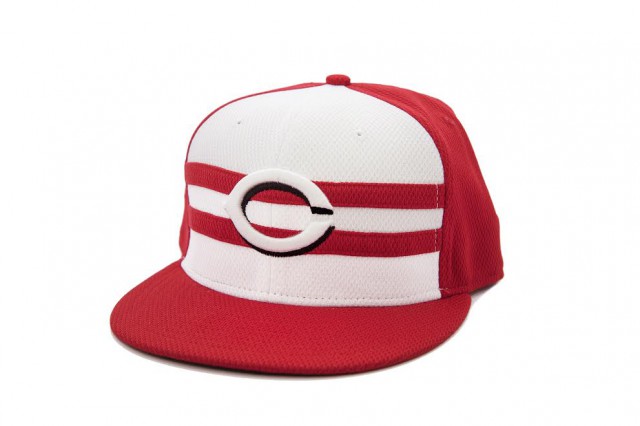 The design is said to be "inspired by the caps worn on the field by this year's host club in the 1880's and 1890's." Or:
Over a century ago, Cincinnati's Baseball Club, known as the Red Stockings, wore a cap which featured wide, horizontal stripes, commonly known as pleats, around the circumference of the caps. This design, which became the basis for the cap that Cincinnati Reds mascot Mr. Redlegs has worn since his inception in 1956, is featured prominently in the 2015 All-Star Game logo. Now, that 19th century design has been combined with a modern look and fabric to create the 2015 All-Star Game Cap.
Other variations:

You get the idea. Enjoy if you like it. Don't if you don't.