The great thing about Alex Rodriguez commentary is how most commentators think everything he has accomplished is phony and suspect. Yet, when he actually does something that is sorta phony and suspect, he's credited with it without much scrutiny!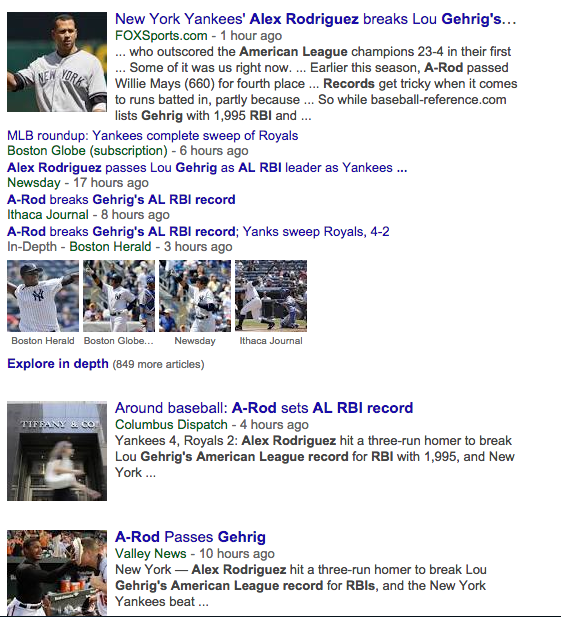 Yes, I agree that, per the record book A-Rod now has the all-time AL RBI record, with 1,995 RBI to 1,993 by the Iron Horse. But, as most of these articles mention in passing, Babe Ruth (a) has 1,992; and (b) played six seasons before RBI was an official stat. If you go to Baseball-Reference.com, there appear his unofficial RBI totals for 1914-1919, which amount to 224.
None of which matters. Records are what records are and our subjective consideration of them doesn't much matter. Which is why, no matter what you think of Barry Bonds, he's the all-time home run leader, for example.
But it is kind of odd that all of the people who like to insert their own subjective criteria when discounting the records of steroids guys haven't thought to yell about how A-Rod's RBI record is suspect as well. Especially given that the reason for discounting this accomplishment is far better, or at least far more objective and verifiable, than the reason they discount everything else he does.