Brewers reliever Will Smith was ejected from Thursday's game against the Braves in the bottom of the seventh inning after he was found to have a foreign substance on his non-throwing arm.
Smith entered the game in relief of Matt Garza and hit Pedro Ciriaco with a pitch before throwing a first-pitch strike to Jace Peterson. Braves manager Fredi Gonzalez then asked the umpires to check for a substance near Smith's right wrist/forearm area. It looked a lot like Vaseline, which he could use to change the movement of his pitches. Tom Haudricourt of the Milwaukee Journal Sentinel notes that Smith was furious after he was ejected and was gesturing toward the Braves' dugout as he walked off the field.
Below is a video of the exchange as well as a picture of the substance on Smith's arm. It's not hard to spot.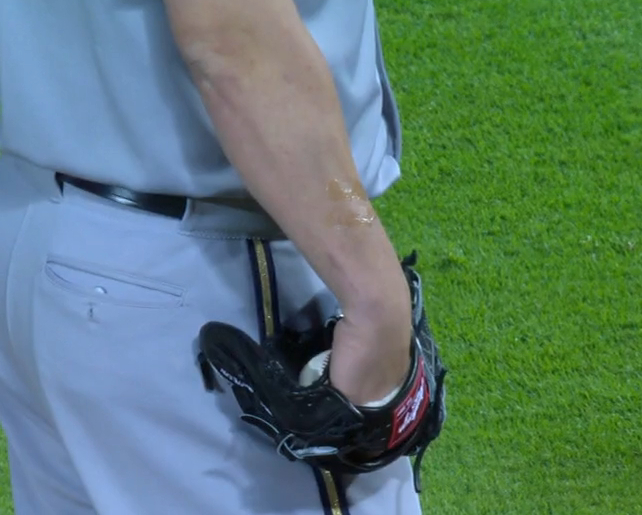 [mlbvideo id="125454983″ width="560″ height="315″ /]
Here's the explanation from Smith, who said he was only using the substance for grip:
And here are some interesting thoughts from Braves first baseman Freddie Freeman. Similar to the Michael Pineda situation from last year, it's all quite silly when you really think about it: