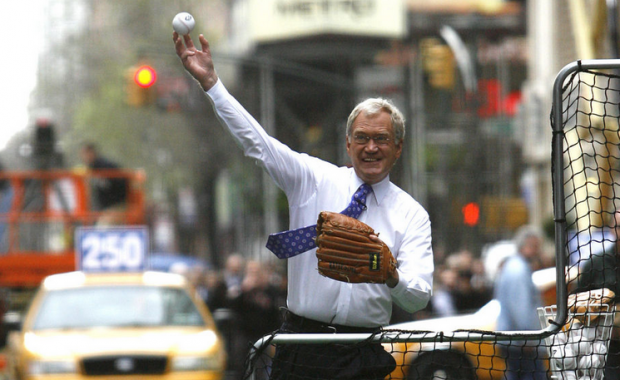 David Letterman is bowing out of the late night game tonight. To commemorate the occasion, the other NBC SportsTalk writers and I each picked out favorite Letterman moment from our respective sports and compiled them all here.
For the record, I picked Terry "Fat Tub of Goo" Forster's appearance back in 1985. Best part: in between his two segments, a McDonald's commercial airs. It featured (a) New Coke; and (b) a Pontiac Fiero, thereby making it the most 1985 commercial of all time.
Bonus: Joe Posnanski has his own remembrance of Letterman, explaining how he was truly a five-tool host, able to handle everything that came his way.
Adios, Dave. Late night won't be the same without you.