It was a longer-than-expected road trip, preceded by a game in an empty ballpark, all spurred by unrest and violence that has shaken Baltimore to its core.
Upon their return to their city last night, the Orioles donned some special jerseys for the occasion: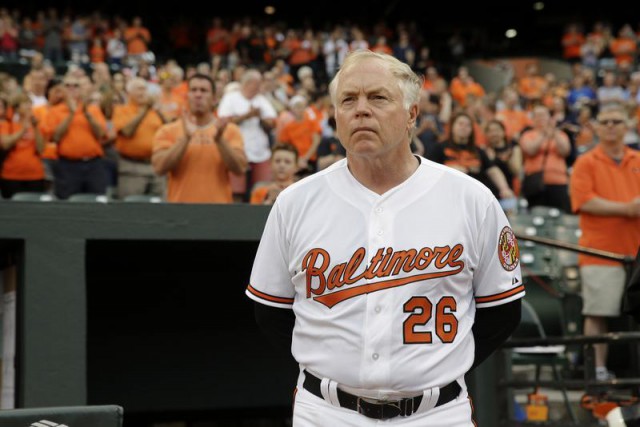 Normally they say "Orioles," of course.
Indeed, the Orioles are one of the few teams which went years and years without having their city name on their uniforms, opting to go with their nickname, even on the road. From 1956 through 1972 they had "Baltimore" on roadies, but from 1973 through 2008 home and road both said "Orioles." They've never worn "Baltimore" on home jerseys.
This was a nice touch.