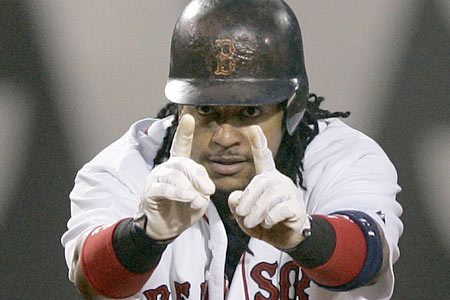 Pedro Martinez knows how to sell books.
As he told Seth Meyers last night on "Late Night," Manny Ramirez used to spike the 2004 Red Sox' booze with Viagra. Like, three 100mg pills of it in a bottle of "Mama Juana," which is a gin-based thing he used to keep in his locker and from which his teammates would take a sip. Ellis Burks was the guinea pig.
We heard about them taking shots back in the playoff that year, but I can't remember the Viagra stuff. So there's that.
But, so you know, Viagra is not on the banned list, then or now. So, while Manny may have been taking any number of things back in the day, at least this substance, however performance-enhancing it was, was not illegal.