On November 13, 2014, I wrote this after the Phillies signed Jeff Francoeur:
Really, Francoeur on the Phillies is basically the trolling singularity for guys like me. I would probably watch every single Phillies game he started next season if he made it. I'd even consider a Phillies shirsey with his name on the back . . . I am totally on team Francoeur here. And I am dead serious about buying that shirsey if he makes the team. You guys remind me of this next April, OK?
Well, he did and you did and this arrived for me today: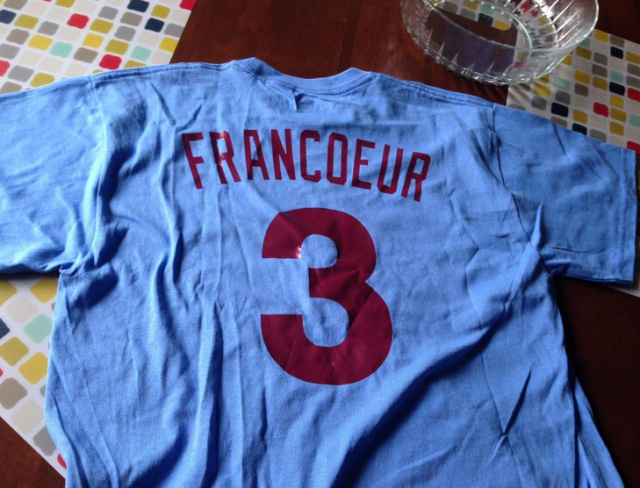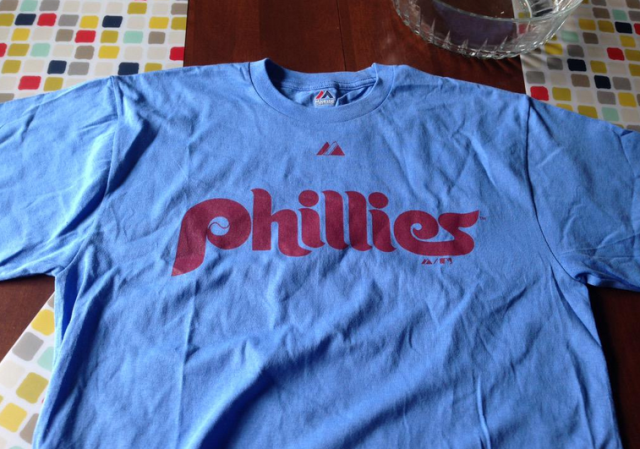 If you ever doubt the lengths I will go to in order to troll Phillies fans, remember this. Remember that I will gladly wear the gear of a team I despise simply so that I can let the world know that their everyday cleanup hitter is Jeff Francoeur. 2015 Jeff Francoeur.