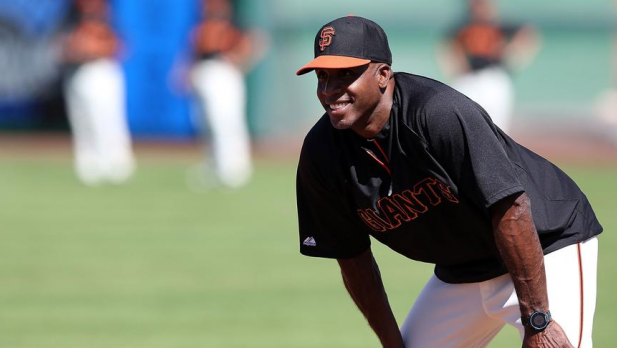 It's almost as if it was a weak case from the start. A prosecution that should not have been brought, a conviction that should not have been reached and in no way should have stood. If only someone had said something about all of that. Hmm:
BREAKING: Barry Bonds' obstruction of justice conviction reversed by 9th US Circuit Court of Appeals.

— The Associated Press (@AP) April 22, 2015
The court's decision can be read here if you'd like, but the logic the court followed was pretty easy. We've been over this here at HBT many, many times. There simply was no evidence to support an obstruction of justice conviction.
At specific issue is whether it's OK for prosecutors to get an obstruction of justice conviction based on statements that were not held to be perjury. Which is what happened in this case. You may recall that Bonds, under oath gave a long, rambling answer about whether he had ever been injected with drugs, famously going on about how he was "a celebrity child" before finally answering in the negative. The prosecution basically double-charged Bonds for that statement, first with perjury and then with obstruction. The jury decided that was not perjury and acquitted him on that count. They did, however, hold that it was obstruction. The 9th Circuit has apparently decided that that's not kosher.
As we noted at length at the time of the conviction, the idea that Bonds' answer, however rambling it was, constituted obstruction of justice, is a joke. Bonds may have riffed for a few moments, but soon after he directly answered a yes-or-no question with a "no." A "no" that the jury decided was not a lie.
There aren't many criminal cases in the history of Anglo-American jurisprudence in which a testifying target of a grand jury investigation did not, at least for a moment, try to fudge his way out answering a question. One of the first things you're taught in law school is that it's your job as the lawyer to rein the witness in and get him to answer. The prosecutor eventually did that here. And then the prosecutor decided to literally make a federal case out of the fact that a witness rambled for a minute, calling it obstruction of justice. The jury, it's worth noting, thought it was a joke too, but they felt their hands were tied.
And now, it appears, the 9th Circuit Court of Appeals has agreed.
So, call Bonds a liar, if you must. Call him a cheater. Call him the Home Run King. All of those are more or less accurate. But you can't call him a convicted felon anymore.
UPDATE: Barry Bonds has released a statement in the wake of his conviction being overturned:
Today's news is something that I have long hoped for. I am humbled and truly thankful for the outcome as well as the opportunity our judicial system affords to all individuals to seek justice. I would like to thank my family, friends, and all of you who have supported me throughout my career and especially over the past several years. Your support has given me strength throughout this process and for that, I am beyond grateful. This has been a long and strenuous period in my life; I very much look forward to moving beyond it. I do so without ill will toward anyone. I am excited about what the future holds for me as I embark on the next chapter. Lastly and certainly not least, I would like to thank my legal team for their hard work and diligence on my behalf.