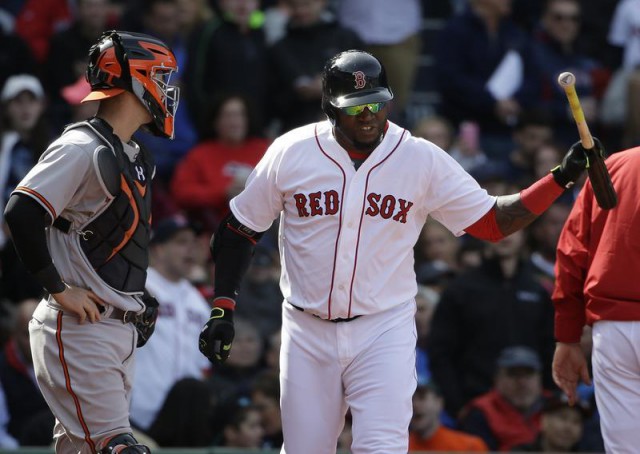 The vice principal is busy today:
Boston's David Ortiz has received a 1-game suspension & fine for making contact with HP umpire on Sunday. Ortiz has elected to appeal.

— MLB Communications (@MLB_PR) April 21, 2015
The incident occurred in the fifth inning of Sunday's game when Ortiz argued a check swing strike two. It was the second time in the game he had been called for a strike on a check swing.
Ortiz, of course, doesn't really have a great series of dealing with slights and injustices, perceived or otherwise, with wellsprings of equanimity.