The other day we (meaning I) were emotionally shattered to learn that Yasiel Puig is going to try not to flip his bat anymore. It's been a struggle just to get out of bed in the morning since then and it's hard to know if life will ever be the same.
But, let it be known that, to the extent anyone claims that the Dodgers would prefer that Puig stop flipping his bats, put his head down and just be one of the guys, it's not a uniform sentiment within the organization.
I received a copy of the Dodgers team yearbook this morning (remember: my kids are fans now, for whatever reason). It's great. The cover story is a big feature on Fernando Valenzuela and it has all of the fun stuff you can expect from a yearbook. But it also has this full-page pic in the section introducing the Dodgers' outfielders: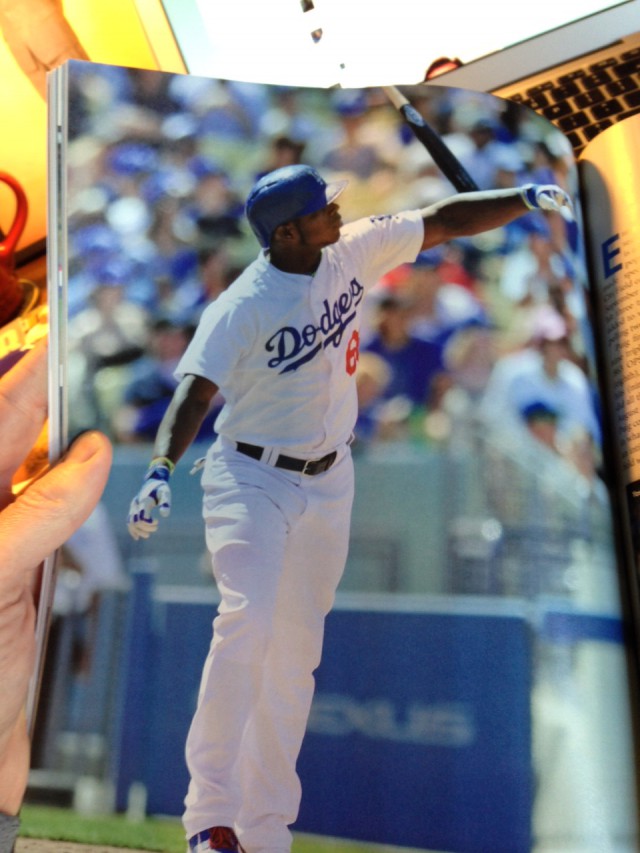 Maybe the baseball ops people would love Puig to lower his profile, but his bat-flipping, Mach 2-with-his-hair-on-fire ways are FANTASTIC for the marketing folks.
Just another datapoint illustrating the tension present between's baseball's culture and baseball's efforts to market itself and its players.