Angels 10, Rangers 2: Mike Trout had three hits, scored twice and drove in a run. The AP gamer likewise says that he convinced this game's starter — Hector Santiago — to get a reverse mohawk after his last outing, which Santiago credits with helping him pitch well here: "Stay in your lane," Santiago said, explaining what the haircut symbolized. "Just like I draw the lane out on the mound. Stay straight ahead."
Hey, can't criticize. Like the man said, if you believe you're playing well because you're getting laid, or because you're not getting laid, or because you wear women's underwear or because you get a reverse mohawk, then you are! And you should know that! Well, come on, Annie, think of something clever to say, huh? Something full of magic, religion, bulls**t. Come on, dazzle me!
Marlins 6, Braves 2: Dan Haren gave up two runs in seven innings for his first win of the season. It put him in a good mood, too:
My uber driver just farted. It smells so disgusting but I'm giving him 4 stars because I had a good day today. He's lucky.

— dan haren (@ithrow88) April 16, 2015
Twins 3, Royals 1: Whenever the last remaining undefeated team finally loses a game, the last major league team to go 162-0 pops the corks of bottles of that special champagne they save for the occasion. It's quite the tradition.
Indians 4, White Sox 2: Trevor Bauer started off the game with three no-hit innings to go with the six no-hit innings from his first outing of the season. I think that's at least worth, like, half a dogpile on the mound. Which, yes, would've been awkward to do in the middle of the third of an ongoing game, but still. Bauer's win stopped a four-game losing streak. Guess that makes him a "stopper."
Nationals 10, Red Sox 5: The Red Sox winning some games early has masked the fact that their rotation has sucked eggs. Hard to mask it here as Wade Miley gave up seven runs in two and a third. It was a six-run third that set the tone here, featuring a Wilson Ramos three-run double and an Ian Desmond a solo homer.
Orioles 7, Yankees 5: The Yankees had a one-run lead when Nathan Eovaldi left and the pen came in to start the sixth inning. Then Jonathan Schoop homered and four more runs crossed the plate before the inning ended. Oops. Chris Davis drove in three in the game. Manny Machado homered and Caleb Joseph went 3 for 4 with an RBI. Not gonna jump to crazy conclusions, but the Yankees may not be very good.
Tigers 1, Pirates 0: Rajai Davis hit a solo homer and that was the whole dang thing. Well, the eight scoreless innings from Alfredo Simon helped too.
Blue Jays 12, Rays 7: Huge bats and some stellar D. Homers from Jose Bautista and rookies Devon Travis and Dalton Pompey. Travis had three hits overall. What a pickup Travis was from the Tigers last year.
Mets 6, Phillies 1: The sweep. Which should have Mets fans excited. But the optimism should be a bit cautious still, given that the Phillies are, from the looks of things early, gonna stink on ice. Lucas Duda homered and had an RBI double.
Cubs 5, Reds 0: Travis Wood — who used to pitch for the Reds — tossed seven shutout innings against his old mates. Or at least a few of his old mates as he was last in Cincy four years ago. And heck, maybe even those guys didn't like him that much when he was there, making "mates" too strong a word. Maybe Wood was the guy who stole people's lunches from the break room fridge, ever think of that?
Astros 6, Athletics 1: Collin McHugh struck out 11 and the Astros got homers from Jed Lowrie, Luis Valbuena and Evan Gattis. Factoid: the A's have been outscored 32-14 in their five losses and have 42-1 margin in their five wins. Remember last year how, early, all their wins seemed to be blowouts too? There's probably some cosmic meaning to that.
Cardinals 4, Brewers 2: Lance Lynn and six (!) relief pitchers combined on this one. Yadier Molina had three hits.
Padres 3, Diamondbacks 2: Justin Upton homered and Craig Kimbrel locked it down, giving the Braves the 3-2 win.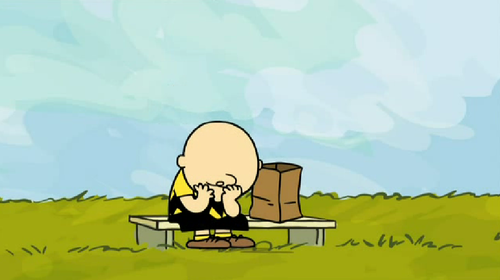 Dodgers 5, Mariners 2: I picked the Dodgers and the Mariners to go to the World Series. If this was that World Series the Dodgers would have a commanding 3-0 lead. Though they would have to explain how they got three home games to start off the World Series. Maybe some All-Star Game tweak happened. "This time it REALLY counts," or something. Anyway, Joc Pederson singled home a run, made a diving catch to rob Mike Zunino of a hit and threw Zunino out at the plate on another play. Zunino probably isn't joining the Joc Pederson fan club.
Rockies 4, Giants 2: As we all expected, the amazingly good road team, the Colorado Rockies, swept the defending World Series champions. One night after that amazing catch he made running into the tarp, Nolan Arenado hit a three-run homer. This guy is one of the best-kept secrets in baseball.