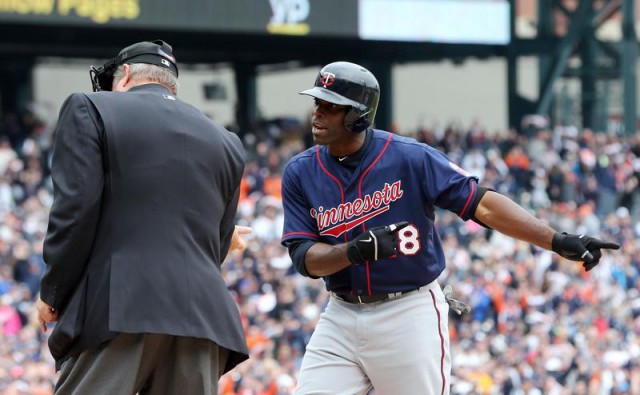 Yesterday we mentioned Torii Hunter's displeasure at home plate umpire Joe West saying he went all the way around on a would-be check swing to end the Twins-Tigers game. Apparently, Hunter went a bit too far:
MLB reviewing Torii Hunter's comments on Joe West. Some form of discipline, probably a fine, wound appear likely.

— Ken Rosenthal (@Ken_Rosenthal) April 7, 2015
This morning Rosenthal's Fox colleague Jon Morosi noted that, perhaps, it's really stupid for home plate umpires to be making calls on check swings to begin with. And he's right about that.