Orioles first baseman Steve Pearce turned this: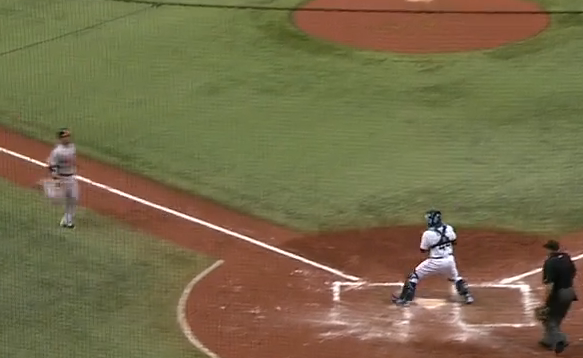 Into this: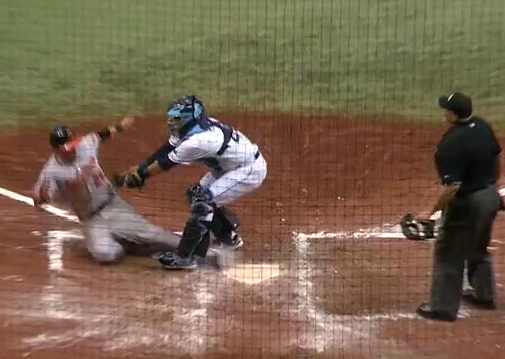 He was called out, of course, as home plate umpire Dana DeMuth was in the typical lousy position to make the call and simply assumed the out. Replay, though, overturned the call: Pearce clearly slid in under the tag from Rene Rivera, giving the Orioles a 5-1 lead in a game they'd win 6-2 over the Rays.
Credit instant replay for keeping players honest. If Rivera had simply taken a step in front of the plate (remember, you can legally block the plate when you have the ball) and cut off Pearce's path, Pearce probably wouldn't have even slid. He would have let himself been tagged and headed back to the dugout. As it was, he saw an alley to the plate and took it. For 100 years of baseball history, he would have been called out anyway. Instant replay, though, saw the play to completion in a way the umpires can't or won't.
Click here for the full video from MLB.com.