A week or two ago I got all bent out of shape when Andrew McCutchen cut his glorious hair. Now another guy with cool hair has opeted for the neat look.
Here's Mets pitcher Jenrry Mejia before: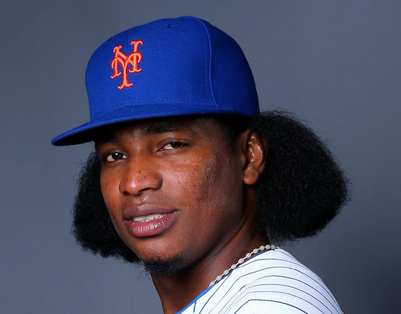 And here he is after:
It's real… Mejia has a new look. #Mets pic.twitter.com/jO3umo0mqz

— New York Mets (@Mets) April 2, 2015
OK, maybe Mejia's "before" was not as good as McCutchen's, so maybe it's less offensive that he got the trim. But really, fun hair is hard to find in baseball these days. Why can't any of the dozens and dozens of players with horrible beards shave them off instead?