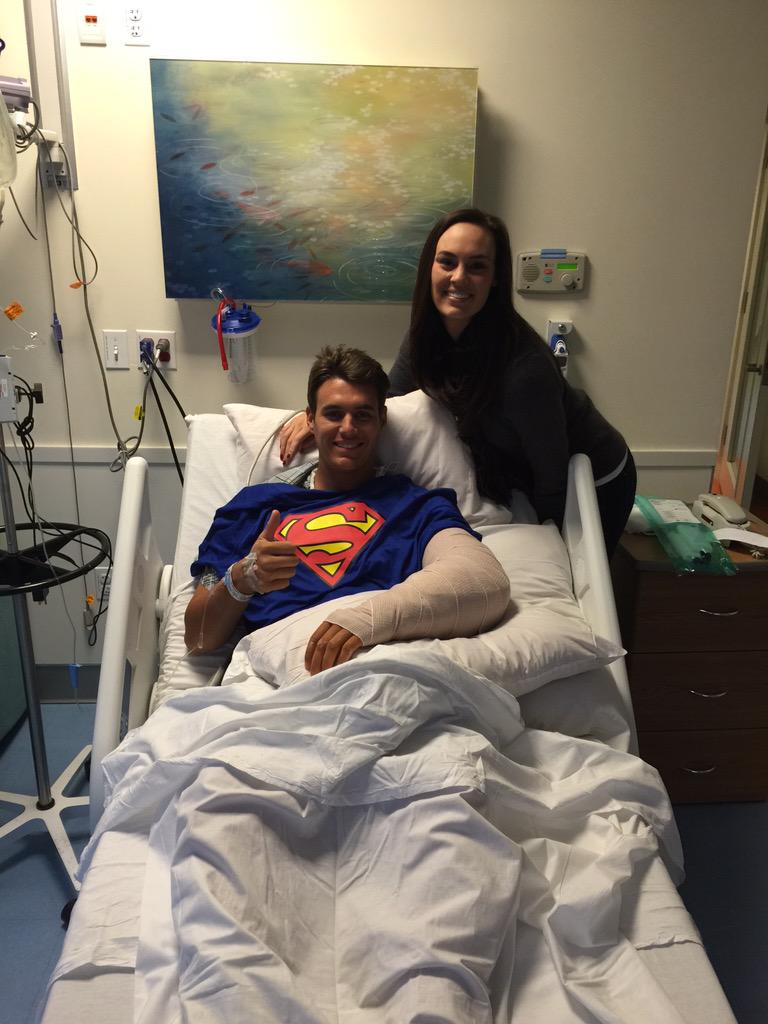 It was exactly one week ago that unsigned 2014 No. 1 overall pick Brady Aiken left his start for IMG Academy with what was believed to be "tightness" in his throwing arm. One week later, we have some more clarity on the situation in the form of the pitcher's own words.
The 18-year-old Aiken announced via The Players' Tribune this evening that he underwent Tommy John surgery. Below is part of his piece:
When I visited the doctor's office and got the news I had torn my UCL, I can't even begin to express how I felt. I was — and still am — overwhelmed with a lot of different feelings, but mostly it's disappointment. I won't be able to pitch this season, and this is going to keep me from doing what I love most of all — competing. It's going to be frustrating, and not just from a baseball perspective. When it's 90 degrees at home in Cardiff and the waves are perfect and I can't surf, that'll be tough, too. I know the road ahead will be full of patience and hard work, and I'm ready for that challenge.
Of course, Aiken was drafted by the Astros last June, but the two sides failed to reach an agreement. The Astros reportedly had concerns about his throwing elbow, which led to speculation that they were trying to swindle him out of a bigger signing bonus. The Astros certainly look better right now, but the truth is probably bit more complicated than that. And just because he blew out his UCL doesn't completely validate the way this situation played out. We might never know the real story, but you can't help but feel for Aiken, who likely had a chance to be one of the top picks again this year if he stayed healthy. On the bright side, we have seen pitchers like Lucas Giolito, Erick Fedde, and Jeff Hoffman be selected in the first round in recent years despite questions about their health, so all is not lost here. Aiken still likely has a bright future ahead of him.