GLENDALE, Ariz. — Camelback Ranch, spring training home of the Dodgers and White Sox, is a seriously beautiful facility.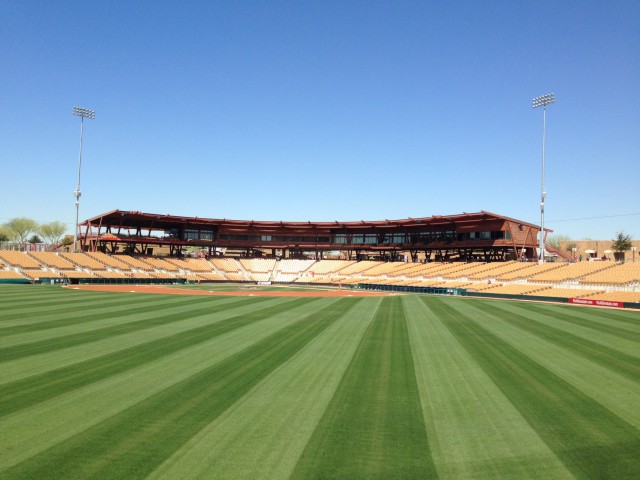 The only drawback to it is that it faces south-southeast, so the crowd just bakes in the sun. Not sure why that is. I have to assume there was some reason for it, but sheesh, it's brutal here. Especially if you're a pasty mother like I am. The press box is no good place to watch a game, but it's sort of necessary for me here.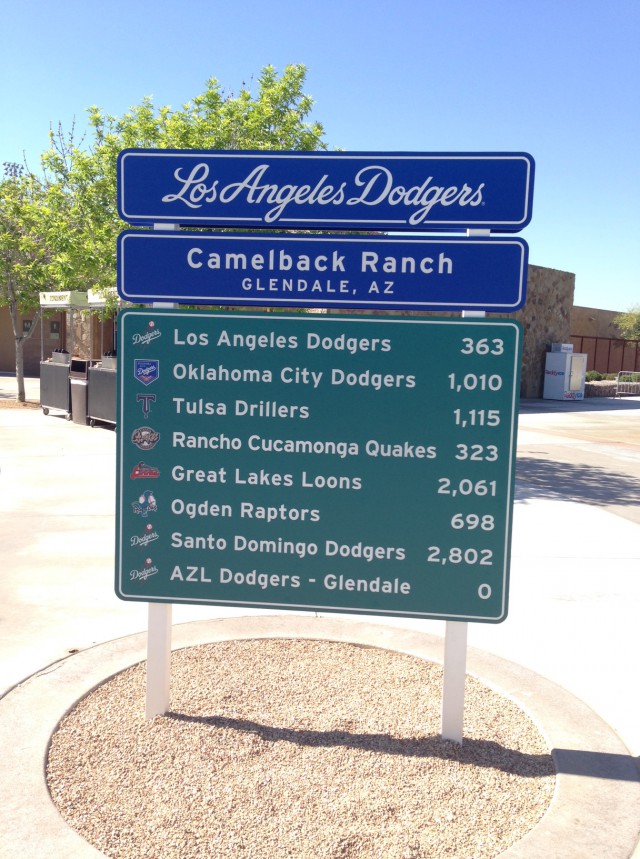 D*O*D*G*E*R*S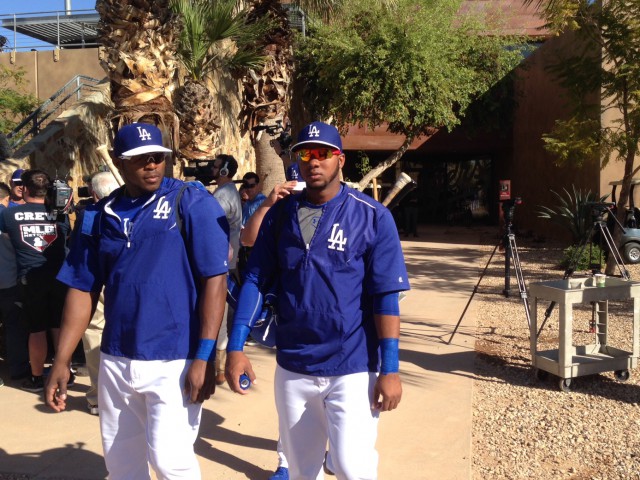 Yasiel Puig and Erisbel Arruebarrena. As Tommy Lasorda famously said, Muy dificil.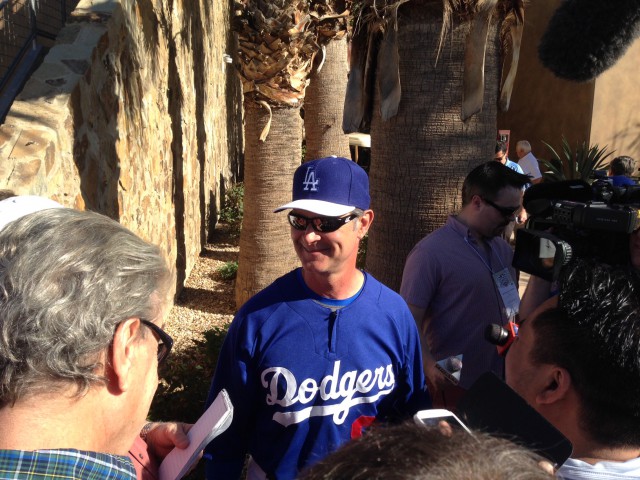 Just before Don Mattingly came out for his daily meet-the-press, the assembled Los Angeles press was talking about how there wasn't a whole heck of a lot to ask him. This Dodgers camp is pretty quiet. The Andre Ethier situation is a bit up in the air, but there are no real position battles. No injuries of note since Jansen. We've entered the daily grind portion of spring training. The excitement of the new is over but we're still weeks away from hard decisions (if any) and games with any significance. There's a lot of talk of golf and restaurants and stuff.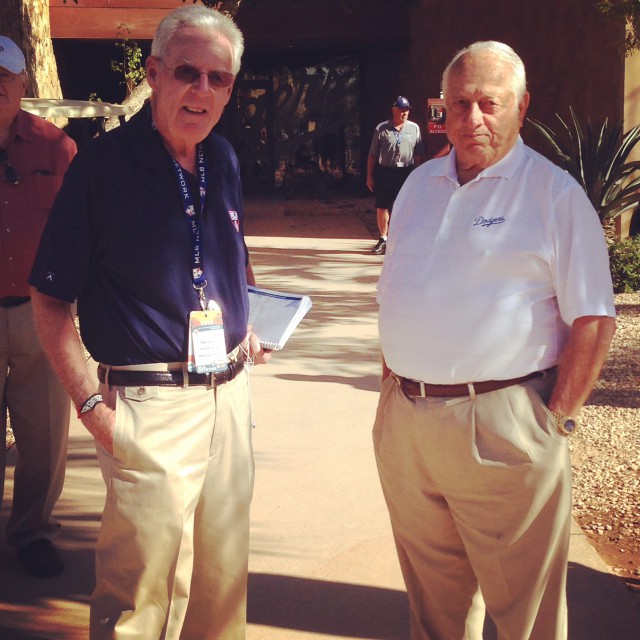 A couple of legends just hanging around and talking shop. Tommy Lasorda has become something of a mascot. In public there's a lot of Dodgers cheerleading and smiling and waving and stuff. But — not that I was eavesdropping or anything — he is still quite capable of delivering a blue streak of colorful language when telling a baseball story from, like, 40 years ago, and I'm happy about that.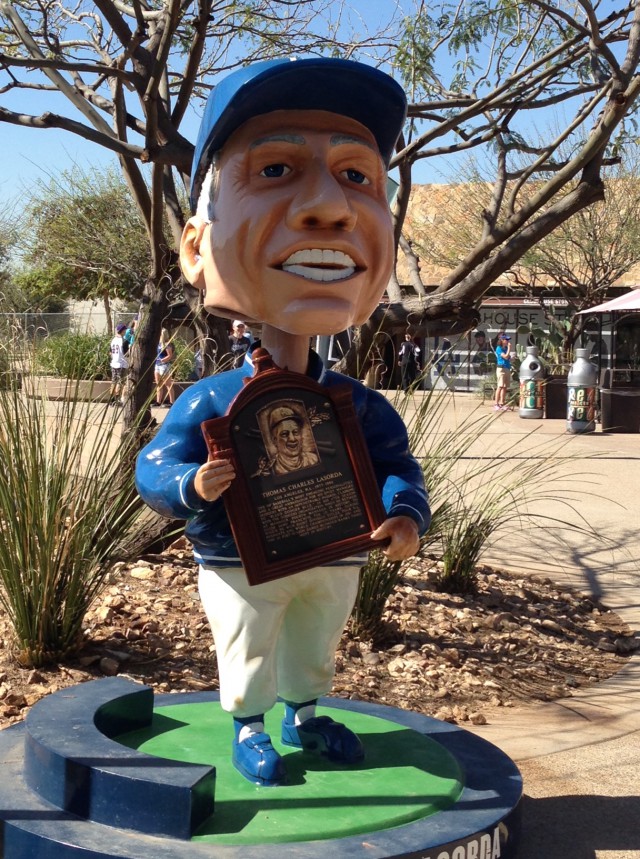 Of course, he can also be pretty horrifying in just the right setting. OMG, that's nightmare fuel.