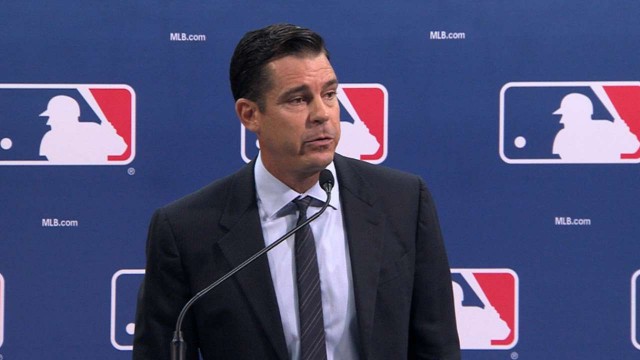 Billy Bean wrote a column at MLB.com responding to Daniel Murphy's comments. This is a a bit more than I usually prefer to blockquote, but given the space I devoted to this this morning, I think it's important for Bean's charitable — though unmistakably diplomatic — words about Murphy to be seen in context:
After reading his comments, I appreciate that Daniel spoke his truth. I really do. I was visiting his team, and a reporter asked his opinion about me. He was brave to share his feelings, and it made me want to work harder and be a better example that someday might allow him to view things from my perspective, if only for just a moment.

I respect him, and I want everyone to know that he was respectful of me. We have baseball in common, and for now, that might be the only thing. But it's a start.

The silver lining in his comments are that he would be open to investing in a relationship with a teammate, even if he "disagrees" with the lifestyle. It may not be perfect, but I do see him making an effort to reconcile his religious beliefs with his interpretation of the word lifestyle. It took me 32 years to fully accept my sexual orientation, so it would be hypocritical of me to not be patient with others.

Inclusion means everyone, plain and simple. Daniel is part of that group. A Major League clubhouse is now one of the most diverse places in sports. It wasn't always that way, but we can thank No. 42 for that. So in his honor, with a little patience, compassion and hard work, we'll get there.
Read the whole column. His words are exquisite and suggest that, in choosing Bean, Major League Baseball made the right choice for their Ambassador for Inclusion.