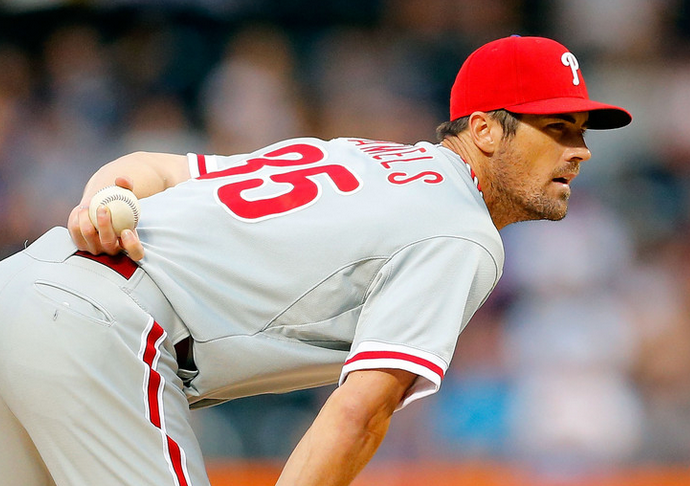 Jim Salisbury, the Phillies beat writer for CSNPhilly.com, shares the following report …
A week before spring training, a number of Phillies remain very much available for trades.

Cole Hamels is still the most coveted Phillie.

How many teams have shown interest in the left-hander this offseason?

"Eight teams have kicked the tires," general manager Ruben Amaro Jr. told CSNPhilly.com on Wednesday.

How many teams have made offers?

"Real offers?" Amaro said.

"Four."
ESPN's Jayson Stark reported Monday that the Padres, Rangers, Dodgers, and Cardinals have "stayed in contact with Phillies on Hamels," so perhaps those are the four teams that have made these "real" offers.
San Diego can probably be ruled out after the James Shields signing, but Texas, Los Angeles, and St. Louis might all still be in play. Interestingly, Hamels' no-trade clause doesn't cover any of those three clubs.
Hamels, who turned 31 years old in December, posted an outstanding 2.46 ERA (1.51 ERA+) and 8.7 K/9 across 204 2/3 innings last season for Philadelphia. He is due $94 million over the next four years and carries a $24 million vesting option (or $20 million team option with a $6 million buyout) for the 2019 season.