I was in North Carolina at the end of December and I saw a Yankees cap in Braves colors: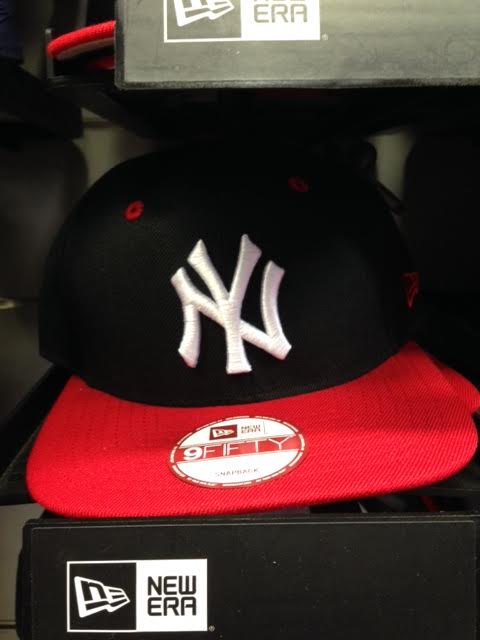 This morning, this was retweeted into my feed:
Everyone who's asking: The tattoo artist is an Oakland A's fan who moved to Arizona. http://t.co/b6cAR6X7aW pic.twitter.com/feTgyne1PM

— Stu Woo (@stuwoo) February 3, 2015
So I guess we're doing this "one team's logo in another team's colors" thing.
To the good people at New Era: I love you. I love your product. My big, bald, 7 3/4-wearing melon has decided that I can only wear your products to protect it from the sun. So when I say this, I say it with love and with your best interests in mind: please stop.
We can accept the solid black caps. We can accept the white caps. Though we may not personally approve, we can accept red, camo or any other fantastical color schemes with MLB logos on them. We'll do what we personally want, but we will let others fly their freak flags if they must.
But this actual mixing of logos and colors — the forced union of two teams' essences — is wrong. It's an abomination unto the chosen deity of we fitted cap wearers. And we ask you, humbly, to cut it out.