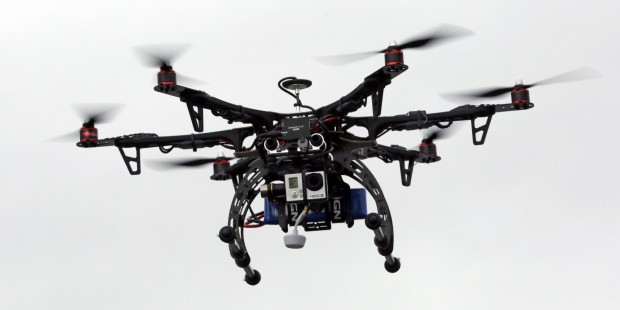 Flash back to Target Field during the All-Star Game in July. Your intrepid reporter was sitting next to Posnanski in the press box, arguing over who the new "face of the game" was for MLB. Gleeman was sick in bed in another part of town. Adam Wainwright was doing a poor job of attempting to win home field advantage for the National League and all was right with the world.
But, little did we know, we were all party to a secret program run by the Department of Homeland Security. From the New York Times:
As Major League Baseball's top players took the field at the All-Star Game in Minneapolis in July, a covert radar system scanned the sky above the 40,000-seat stadium for what security experts said was an emerging threat to public safety: drones.

Using finely tuned detection programs brought in by the Department of Homeland Security, "Operation Foul Ball," as it was known, identified several small, commercial drones flying in the area. Some were similar to the quadcopter that crashed on the White House lawn Monday.

But the drone detection system, which was considered one of the most advanced in the country and cost several hundred thousand dollars to operate for just that night, had no way of actually stopping drones from flying into the stadium. There was even confusion about whether one of the drones belonged to ESPN.
I feel safer.