No, I'm not joking. Not at all. They, along with Jack Dempsey and some generic football player are available for bid at Legends auctions: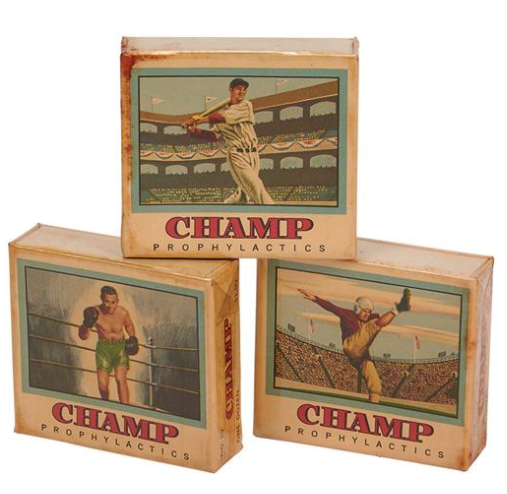 Actually, those pics appear to be just different enough from Williams and Dempsey so they didn't have to, you know, get their permission for their endorsement or use their likenesses. And really, if the Williams had actually endorsed condoms back in the day, we likely would've heard about it by now.
But it's not like the company who made these things would've likely wanted a formal Williams endorsement anyway. After all, if you're in the condom business, do you really want a guy with the nickname "Splendid Splinter" hawking your wares? Indeed, I'd think "Splinter" would be the last word I'd want anywhere near a condom.