Here's an image for you:
Also hearing buzz that Phillies are poking around on free agent pitcher Aaron Harang. Phils have been looking for short term pitching fit.

— Jim Salisbury (@JSalisburyCSN) December 31, 2014
Wash that hand when you're done poking, Ruben.
Anyway, Harang is definitely in the "hired gun" and/or "we need SOMEBODY to eat all of these innings they're requiring us to play during our rebuild" stage of his career, so he makes sense for the Phillies. You can get him on a one year deal, I'm sure. He pitched reasonably well for the Braves last year, posting a 3.57 ERA and 161/71 K/BB ratio over 204 and a third innings. That's nothing you want fronting your playoff contender, but it's just what the doctor ordered while you try to develop players who will, one day, be part of your next team.
Still. Poking. On this: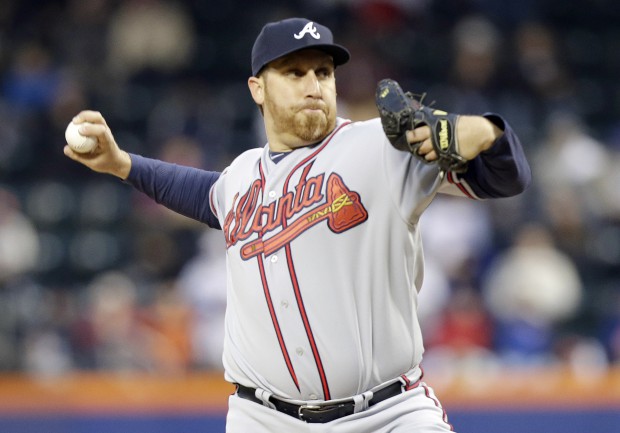 Eww.