John Lackey made between $15 million and and $18 million a year for the past several seasons. This year, because of a weird team option, he'll make the major league minimum salary. Which I do not assume is the reason for his real estate downsizing, but let's pretend it is anyway. This is what he's unloading: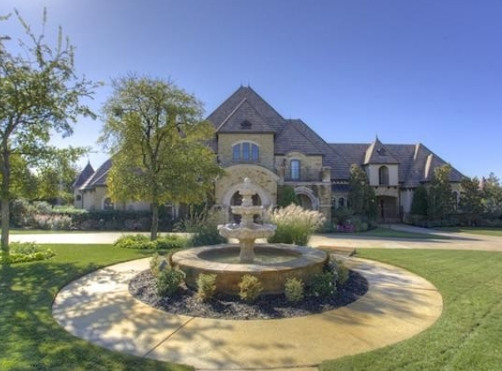 You can see the rest of the pictures and the listing for this Fort Worth, Texas home here. It's . . . not a subtle place. Really, I can't imagine how anyone lives in a house like this. Or what inspires anyone to. Even if you have a gajillion dollars in the bank.
It's over 10,000 square feet. It has three different living rooms on the ground floor alone and four fireplaces. It has an eight car garage. It has a pool area which is insane but, because Fort Worth gets cold in the winter and Lackey works out of town between February and October, one wonders if he's ever used it. Maybe on a road trip to play the Rangers? During the All-Star break?
To each his own, I suppose. But how does one get comfy in a house like that? Which living room do you hunker down in to watch a movie? And how far is it to go to get a refill on your drink?