In the 1970s, Topps would sometimes airbrush the baseball cards of players who switched teams in the offseason and of whom they could not get a photo in their new uniform. Peaking in 1977 when (a) there were two new expansion teams; and (b) the then-new free agency meant all kinds of player movement, they were often hilariously bad. Stuff like this: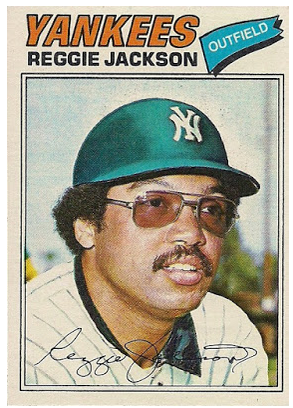 I almost miss those things. But today, in the age of digital photography and photoshop, we really don't have a chance to see them anymore. At least until now. Behold: new Los Angeles Dodgers pitcher Brandon McCarthy's Twitter profile: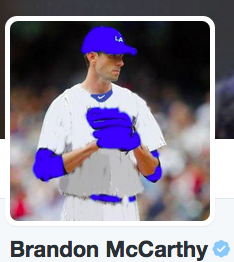 His wife is clearly impressed with his handiwork too:
@Mrs_McCarthy32 philistine

— Brandon McCarthy (@BMcCarthy32) December 15, 2014
If I worked for the Dodgers I'd put this one in the media guide.