Major League Baseball today unveiled the first step in an initiative aimed at reducing pitcher injuries. It's called "Pitch Smart" and it's designed to educate youth players, parents and coaches about how to better avoid arm injuries. This is important because, as Dr. James Andrews noted last spring when a rash of Tommy John surgeries hit Major League Baseball, the cake on arm injuries is often baked back when the pitcher is young, not when he is already a professional.
The website sets forth best practices, guidelines and identifies risk factors for young baseball players. Stuff like this: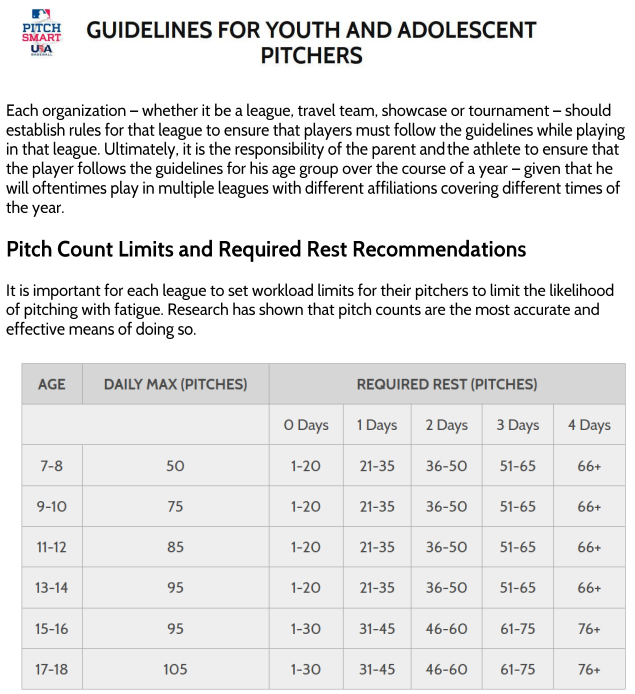 As Jeff Passan of Yahoo notes, this is but a first step, and later steps will involve reaching out to and working with youth leagues to help set standards. Which is easier said than done given the number of leagues and governing bodies and the incentives in place that don't always put a players' health at the top of the list.
It's good to see baseball wading into an area where they could, if they so chose, simply say "we can't control that" and turn a blind eye.