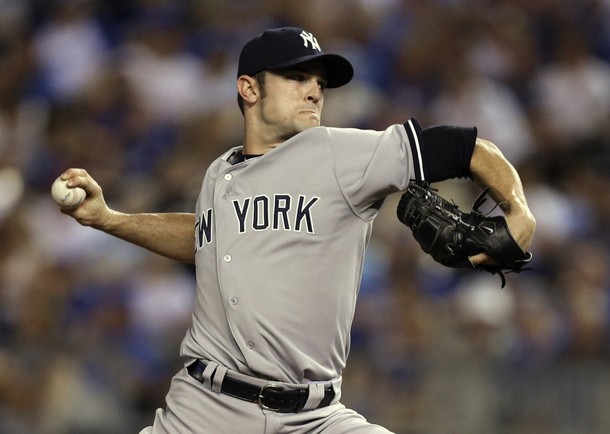 Today at 5pm is the deadline for the 12 free agent players who were given qualifying offers by their 2014 clubs to either accept them or reject them. Here, again, are the players who were given qualifying offers:
Melky Cabrera, Blue Jays
Nelson Cruz, Orioles
Michael Cuddyer, Rockies
Francisco Liriano, Pirates
Russell Martin, Pirates
Victor Martinez, Tigers
Hanley Ramirez, Dodgers
David Robertson, Yankees
Pablo Sandoval, Giants
Ervin Santana, Braves
Max Scherzer, Tigers
James Shields, Royals
If these guys accept their qualifying offer they will be given a one-year deal with their current club for $15.3 million. If they reject, they are free to sign with any team, however the team that signs them will have to give up a first or a second round draft pick (if the signing team has a top-10 pick in next summer's draft, they will give up a second rounder). Those picks are often called "compensation picks," but as our friend Joe Sheehan reminds us today via his fantastic newsletter to which you should subscribe, it's really a punishment to teams for signing free agents, designed specifically to impede the market for players' services. Why the union ever agreed to that I have no idea, but it was really stupid of them to do so. Alas.
No player, since the advent of the qualifying offer, has accepted one. That seems likely to change this year, partially because we saw a couple of guys end up taking low-price, one-year deals after they couldn't find a robust market for their services after rejecting the qualifying offer. Partially because a couple of this year's qualifying offer recipients would, on the merits, be unlikely to find a better deal regardless.
Michael Cuddyer is an obvious example given his recent injury history and the fact that many teams may perceive him as something of a creature of Coors Field at this point in his career. Ervin Santana and Nelson Cruz were two of the guys who had trouble finding jobs last winter due to their last qualifying offers so you could understand it if they accepted, but most reports suggest they will not. It's possible, however, that Francisco Liriano accepts. Beyond that, it seems like everyone will reject and test the market.