KANSAS CITY — On July 25, this man played second base for the San Francisco Giants: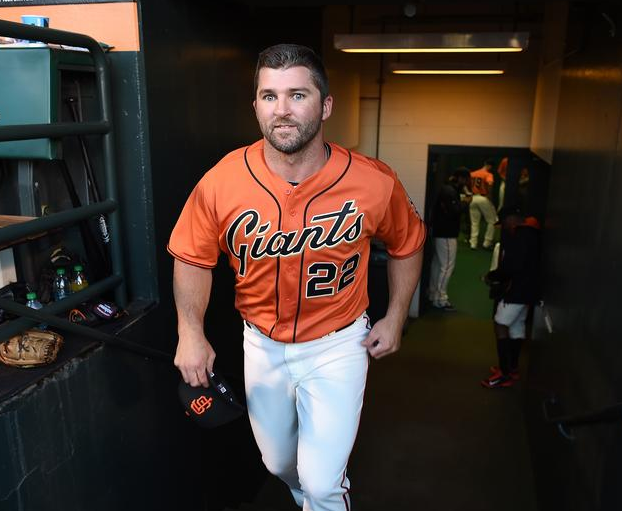 Yes, that's Dan Uggla. He of the complete and utter nosedive in production and the albatross contract in Atlanta. The Giants picked him up when the Braves released him because, really, they had no other options. Marco Scutaro suffered a gnarly back injury which basically put him on the shelf for the year and none of his replacements were really getting the job done. They had almost completely frittered away their lead in the NL West which, at one point, had been as big as ten games and the Giants were desperate.
Uggla failed of course. I guess he still gets a World Series ring because the Giants give them to everyone, but he failed and he was sent packing just a few days later. At that point Sabean decided to let Joe Panik, one of those replacements for Scutaro, have the job. Panik improved all season long. Tonight he made the key defensive play of the game, turning a sweet double play that halted a would-be Royals rally. Sabean's decision paid off.
As did many others. Trading for Jake Peavy who, while he laid an egg in the World Series, certainly helped the Giants stay afloat when they were sinking. Taking a chance on Michael Morse when a lot of teams passed. The Tim Hudson deal. Not that this is new for Sabean and the Giants. In the past he picked up Burrell, Javier Lopez and Cody Ross. Marco Scutaro and Hunter Pence. Way back in the day he got Jeff Kent when everyone thought he should keep Matt Williams.
Obviously there are a couple of great players here, both drafted by Sabean, in Buster Posey and Madison Bumgarner. But the Giants have not, at really any time in Sabean's tenure, been a dominant team. A team everyone looked at in March and said "yep, they're gonna win the World Series." But here they are tonight, hoisting their third trophy in five seasons. And one of the biggest reasons for that is the guy in the front office, always doing little things to make the Giants better.