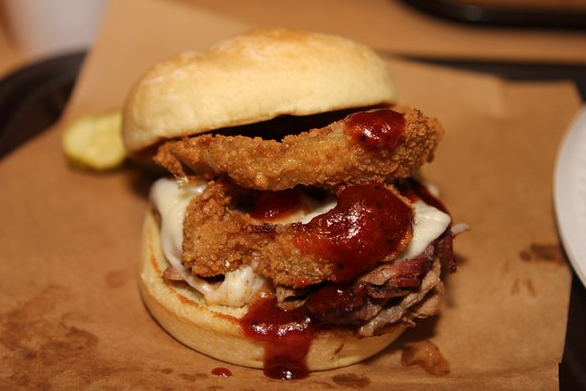 Jeff Passan of Yahoo drops this nugget in his story about Game 6:
It's unlikely the Giants will delight in another pregame treat of Z-Man sandwiches from the unparalleled Oklahoma Joe's barbecue joint, as they did Tuesday afternoon. Fifty of the sandwiches – beef brisket, smoked provolone, two onion rings and pickles with a touch of sauce – found their way into San Francisco's clubhouse, and whether it was Kansas City's smoked-meat kings sending some good vibes the hometown team's way or simply a coincidence that Z-Man consumption coincided with pure lethargy, their presence is no longer welcome.
I know they're athletes and require a lot of calories in order to make their bodies do what they do, but Christ on a crutch, on what planet does that kind of a meal make sense a few hours before running and stuff is required. I thought I was gonna need a defibrillator after eating one of those the other day.