We've all seen the guy behind home plate during the World Series known as "Marlins Man." And we've linked to stories about the guy, in which it is explained that he's just some rich lawyer from Miami who likes to buy tickets to big time sporting events.
But apparently, merely being on TV in unexpected, out-of-context clothing is enough to make one famous these days. Indeed, he's actually signing autographs: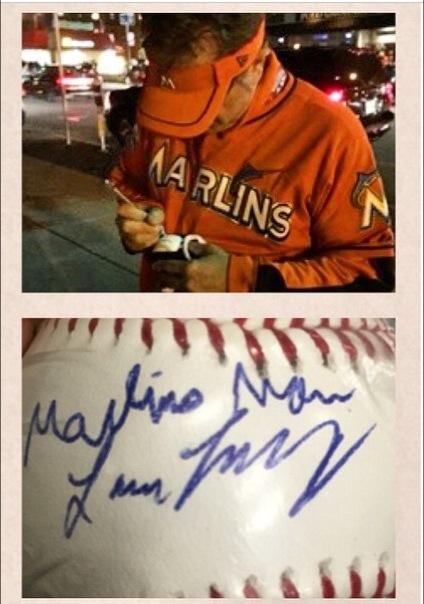 You guys, if you want an autograph from a lawyer who goes to World Series games in bad clothes all you need to do is ask me. I'm right here.