KANSAS CITY — So many of you gave me crap yesterday for coming to Kansas City and eating a salad. So I figure I should let you know that, yes, I went and got barbecue last night at Oklahoma Joe's.
I asked Twitter what I should get and sentiment was almost split 50/50 between the Z-Man sandwich (a brisket sandwich with an onion ring on it) and ribs. And everyone said I should get the fries. That's a hard decision! But as Abraham Lincoln (I think) once said, "if you choose not to decide, you still have made a choice!" And I made mine. I got both!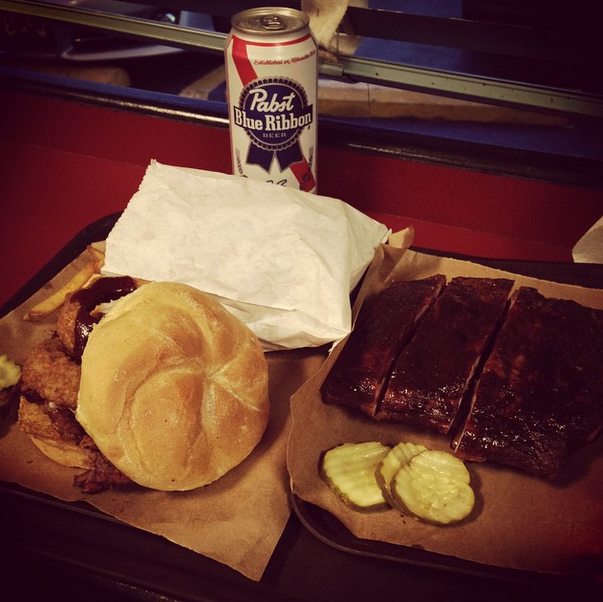 Save it on the PBR. The beer selection wasn't that great and I'd rather have a PBR than a Stella or whatever. I'm gonna get some Boulevard at the ballpark tonight, don't you worry about it.
With the exception of a few of the fries, I ate it all. I regretted the hell out of it a few hours later and made a point to detox at breakfast this morning, but it was really damn delicious. Sometimes you gotta get a case of meat sweats and, later, after going to bed, meat terrors. I do this for you, my readers.
Anyway, it was among the best barbecue I've ever had, and I have had Bryant's and Gates and lots of other places in KC, Memphis and the Carolinas. But . . . it's not the best.
Here I realize I'm venturing into pure subjectivity, but even if Oklahoma Joe's was fantastic, I'm partial to Texas barbecue. I like my brisket cut thicker (here's some thoughts on that) and I prefer a dry rub on the ribs. Not gonna lie: the best ribs I've ever had were at my girlfriend's uncle's house in Boerne, Texas. He cuts and burns his own mesquite. This is him and his setup: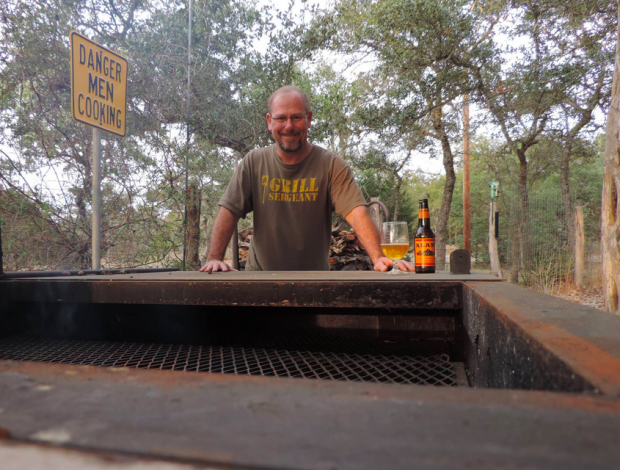 And his product: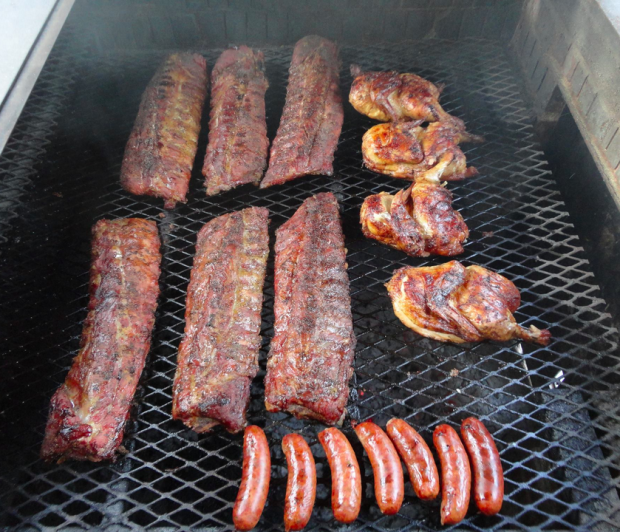 It's to die for. I like it better than Oklahoma Joe's, even if he doesn't make a Z-Man sandwich. And no, I'm not telling you how to find his place.
Thankfully, no one ever argues about food, let alone barbecue, so I'm sure the comments to this post will be reasonable and non-confrontational.