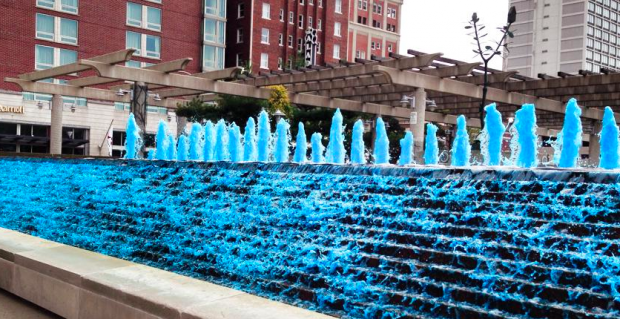 KANSAS CITY — I'm in Kansas City for Game 6 and, if necessary, Game 7. I have a couple of hours before workouts and the generally superficial press conferences and things of a World Series off-day. In the meantime, I grabbed lunch.
At the table behind me, an obviously serious baseball fan was talking to his friend who, from the sounds of it, is not a big fan but who, like so many in a World Series city, are on the bandwagon. The fan was explaining the idea of pitcher rest to the non-fan.
Guy 1: "These days starting pitchers usually pitch on four days rest. If they ever pitch on less than four days rest, it's three. That's called 'short rest.' Starters never pitch on less than three."
Guy 2: "OK."
Guy 1: "So, if he were to pitch tomorrow it'd be on one day rest. If there's a game Wednesday, it'd be two days rest. So we're probably not going to have to see him again. Probably."
The tone of it all was clearly an exercise in anxiety abatement from one Royals fan to another, less serious Royals fan whose biggest exposure to baseball in his life is 40% full of Madison Bumgarner nightmares. But even the hardcore fan was shaken. Getting mowed down like that is kind of traumatic. So traumatic I didn't have the heart to interject and say "well, you know, since it'd be a World Series-clinching game, it's not crazy to think he'd throw an inning or two of relief if need be  . . ."
That little bit of anxiety aside, you get the sense that Kansas City is enjoying the hell out of this. From the blue fountains to the hotel and restaurant clerks all wearing Royals gear to the signs everywhere, there is a general excitement around. Not that there wasn't excitement in San Francisco a couple of years ago or Boston and St. Louis last year, but this is the first city I've been to in my brief experience of covering the World Series where the experience is novel. You want to be happy for them, even if they're all suffering from Post Traumatic Bumgarner Disorder.
Oh, and because people keep asking me about where I'm eating while I'm here, my first meal in Kansas City was a big salad with blueberries, hearts of palm and all kinds of healthy crap in it. Call it an act of defiance. For the past three weeks, every single baseball writer and baseball fan I follow on Twitter has evangelized about K.C. barbecue as if they were the first ones to discover it. It's much the way baseball writers talk about Bruce Springsteen: as if he were some obscure indy artist and, really dudes, you should try to check him out if you can find his stuff anyplace. I love Springsteen. I love barbecue for that matter. But let's not act like they are things one needs to be hipped to.
Not that I'm gonna be a total jerkface about it. I may very well go and grab some Oklahoma Joe's this evening on the way back from Kauffman. Then tomorrow night we'll watch those pitchers throw those speedballs by people. Make them look like a fool.