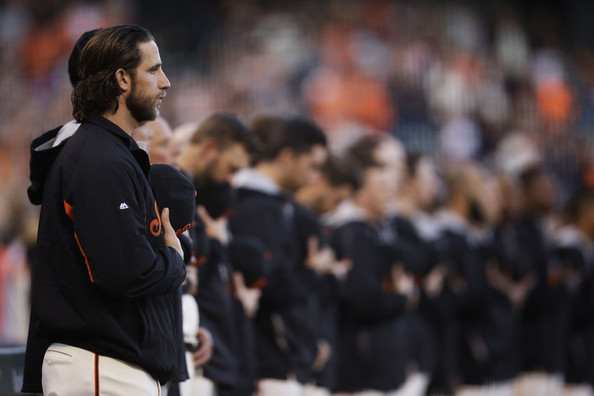 The Game: World Series Game 5. Both teams have two wins in the best-of-seven.
The Time: 8:07 PM Eastern
The Place: AT&T Park, San Francisco, California
The Channel: FOX
The Starters: James Shields vs. Madison Bumgarner
The Upshot: The Giants rallied to a victory in Game 4 on Saturday night and now get to throw their ace. Bumgarner has been the most dominant pitcher in this year's playoffs, boasting a 1.40 ERA, 0.72 WHIP, and 33/6 K/BB ratio in 38 2/3 innings. More of the same should get San Francisco the series lead. The Royals can't be feeling very optimistic about Shields, the impending free agent who seems to have run out of bullets in his highest-innings-total season. He owns a 7.11 ERA and 1.79 WHIP so far in the 2014 postseason. But, hey, it's October baseball. Trying to predict this stuff based on any kind of past results is foolish.