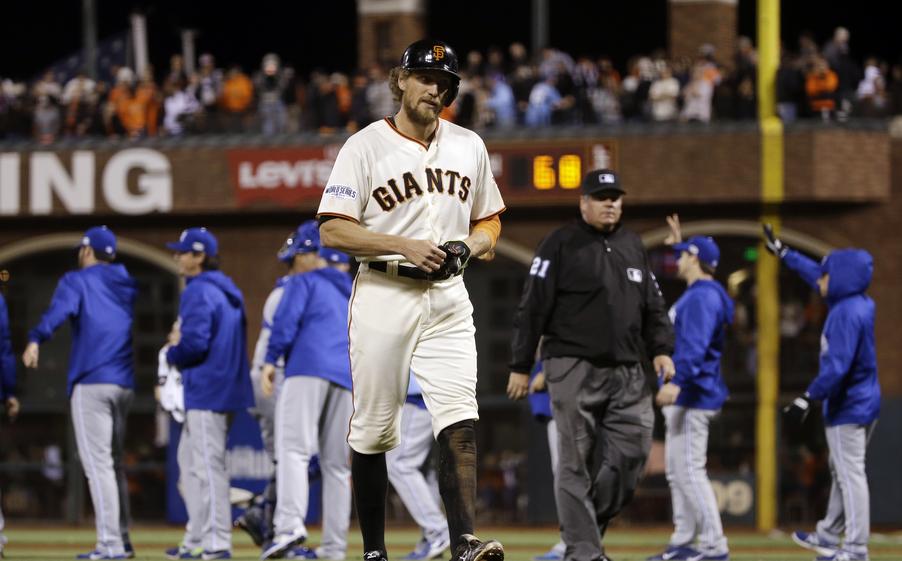 The Game: World Series Game 4. Kansas City Royals lead San Francisco Giants 2-1
The Time: 8:07 PM Eastern
The Place: AT&T Park, San Francisco, California
The Channel: Fox
The Starters: Jason Vargas vs. Ryan Vogelsong
The Upshot: After losing Game 1, the Royals have responded with two straight victories to grab a lead in the series. Can the Giants answer? That's the big question going into Game 4. While there was some speculation about Madison Bumgarner potentially getting the start on short rest, Giants manager Bruce Bochy will stick with Ryan Vogelsong for the assignment. But you can bet that we'll see Yusmiero Petit at some point. He has thrown nine scoreless innings this postseason, including six in the 18-inning game against the Nationals during the NLDS and three in relief of Vogelsong during the NLCS. You could make the case that he's a better option to start, so the leash will likely be short if Vogelsong is shaky early. As for the Royals, they'll go with Vargas, who has gone 10 days since his last start. He has gotten into the sixth inning with a lead in each of his two postseason starts and Ned Yost would be thrilled to see it happen again. Kelvin Herrera has thrown 59 pitches over the past three days, so it will be interesting to see whether he'll be available again tonight. Even if he is, one wonders how effective he'll be. If the Royals make it three straight, they could wrap up the series tomorrow night.