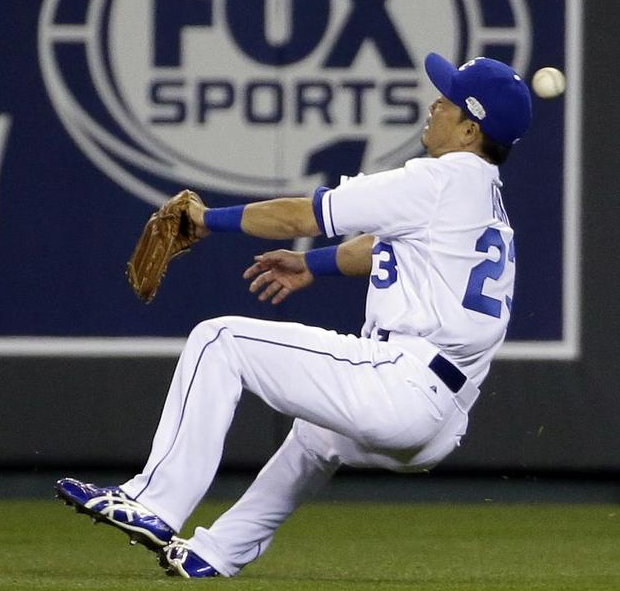 The Game: World Series Game 2. San Francisco Giants lead Kansas City Royals 1-0
The Time: 8:07 PM Eastern
The Place: Kauffman Stadium, Kansas City, Missouri
The Channel: Fox
The Starters: Jake Peavy vs. Yordano Ventura
The Upshot: Well, that was certainly ugly for the Royals last night. For the Giants, it was shades of 2012, when they jumped all over Justin Verlander en route to their sweep of the Tigers. To avoid that fate the Royals need a big game from Yordano Ventura. They also need to buck recent history: In the past 17 World Series, 15 Game 1 winners have gone on to win the thing. Only the 2002 Angels and 2009 Yankees overcame a Game 1 loss in that time to come back and win.  Overall it's not quite as dire — in the previous 108 World Series, 63 percent of Game 1 winners went on to win the title — but it's certainly not the start the Royals wanted.
[MORE: Bumgarner's dominance and what it means for the World Series]