People still say stuff like this: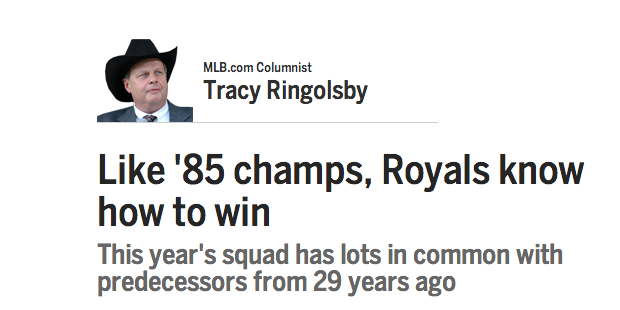 George Brett has been employed by the Royals without interruption since he retired. You'd think that at some point he would've told the post-85 Royals the secret that the '85 team possessed. I imagine he was embarrassed to realize that doing so had slipped his mind all of these years and then, back in August, remembered to fill them in.
Or, maybe it's the case that sportswriters tend to look back at what happened and create fictions as a means of explaining them because to do otherwise would force them to come to grips with the fact that we live in a chaotic, unpredictable, indifferent and ultimately meaningless world.