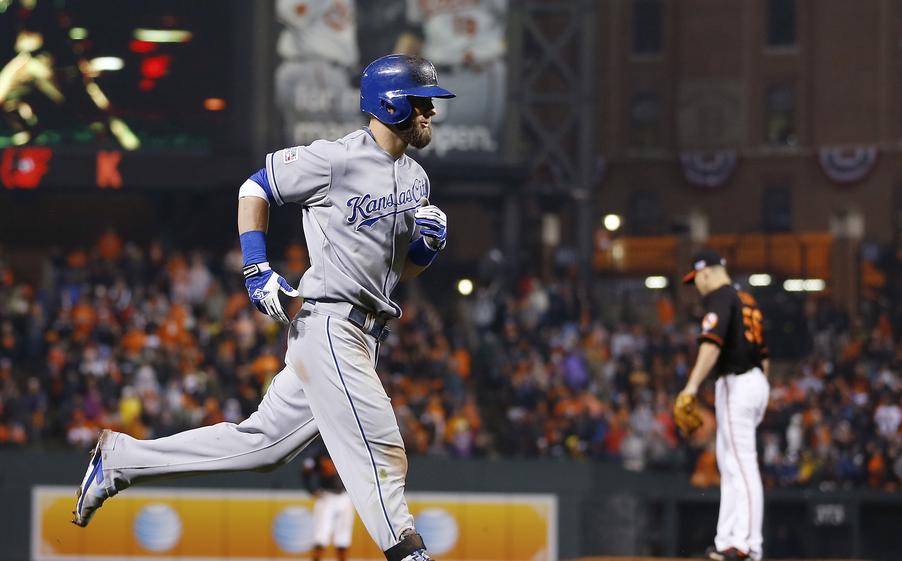 After two quiet off-days in the playoff schedule, the ALCS got underway in Baltimore last night. And it was worth the wait. Fortunately, we won't have to wait nearly as long for Game 2. Just a few more hours, in fact. Meanwhile, Game 1 of the NLCS will begin later in the evening. Let's take a look at both matchups.
The Game: Kansas City Royals vs. Baltimore Orioles, American League Championship Series Game 2
The Time: 4:07 PM Eastern
The Place: Oriole Park at Camden Yards, Baltimore, Maryland
The Channel: TBS
The Starters: Yordano Ventura vs. Bud Norris
The Upshot: After taking a tough extra-inning loss in Game 1, the Orioles will attempt to even things up with Norris on the hill. Orioles manager Buck Showalter had been playing things close to the vest about his choice, but he ultimately opted for Norris over Wei-Yin Chen. And why not? Norris was excellent in Game 3 of the ALDS against the Tigers last Sunday, allowing just two hits and two walks over 6 1/3 scoreless innings. As for the Royals, they'll go with Yordano Ventura. Coming off a shaky performance out of the bullpen in the Wild Card Game against the A's, the young fireballer tossed seven innings of one-run ball in Game 2 of the ALDS against the Angels. The Royals have won five straight games to begin the postseason (and eight straight postseason games dating back to 1985). If they can extend that streak tonight, they'll bring a commanding lead back home to Kansas City.
The Game: San Francisco Giants vs. St. Louis Cardinals, National League Championship Series Game 1
The Time: 8:07 PM Eastern
The Place: Busch Stadium, St. Louis, Missouri
The Channel: FOX
The Starters: Madison Bumgarner vs. Adam Wainwright
The Upshot: Now this is battle of aces. After shutting out the Pirates in the Wild Card Game, Bumgarner took the loss in Game 3 of the NLDS against the Nationals. The southpaw was solid for most of the outing, but a critical throwing error eventually did him in. A bad throw is a bad throw, but Buster Posey later took the blame for telling him to throw to third rather than get the easy out at first. Wainwright is coming off an uncharacteristic performance in Game 1 of the NLDS against the Dodgers where he gave up six runs over 4 1/3 innings. Cardinals manager Mike Matheny has hinted about Wainwright's continued elbow issues, but the veteran right-hander says he's fine. The Cardinals better hope so. The dynamic of this series could change quickly if he's not right.