My friend Ben owns a used bookstore in Wooster, Ohio, and when he comes across fun and/or weird baseball-related stuff he shoots it my way. He shot this my way this morning. It's Tom Seaver, then with the Mets, explaining how Reader's Digest Condensed books were a key part of his spring training regimen: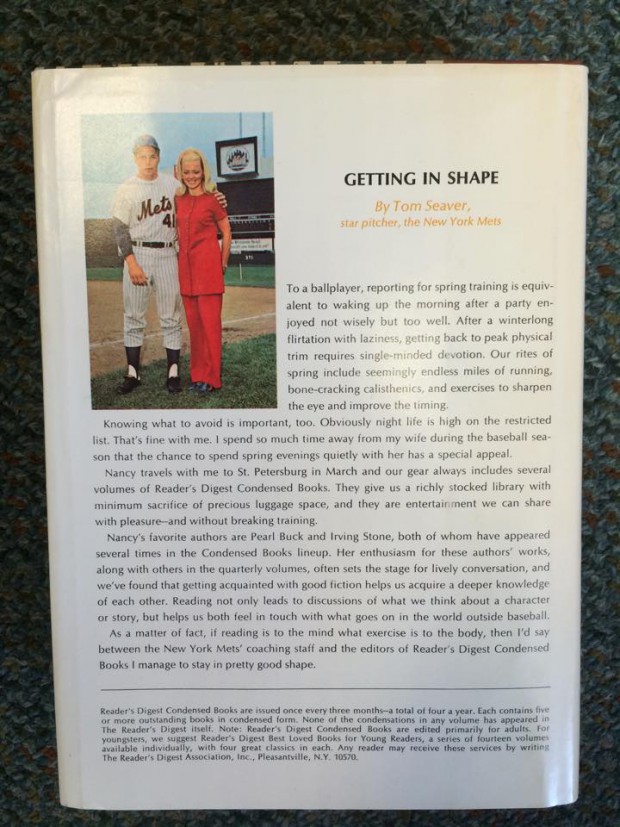 Seaver owns a winery in Calistoga, California now. I picture him up in the hills among the vineyards, settled into a nice leather chair in some beautiful mission-style house, lighting a fire in the fireplace and settling into a condensed version of "The Good Earth."
I also picture Pete Rose or someone derisively calling him "Shakespeare" back in spring training in 1970 or whatever.