Three postseason games for the Royals. Three extra-inning wins. The Royals still have plenty of work to do in order to reach the World Series, but as you'll see below, history is on their side at least: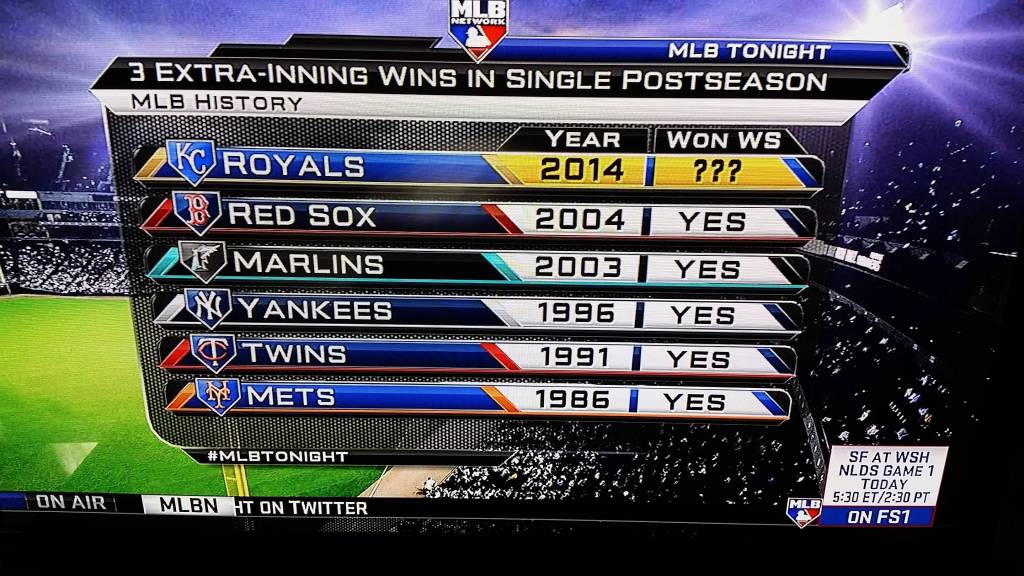 It's a simple formula. Not sure why they are even playing the rest of the games, really. This baby is over.
Hat-tip to r/Baseball for the heads up.