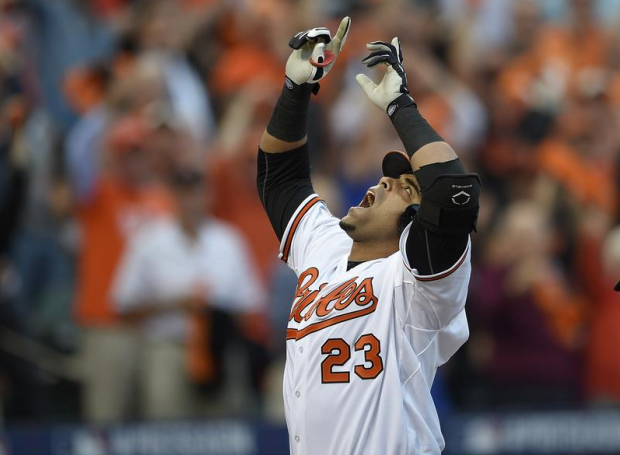 It seemed mere hours ago that the Orioles' trouncing of the Tigers concluded. So let's do it again at noon, shall we? The lineups:
TIGERS
1. Ian Kinsler 2B
2. Torii Hunter RF
3. Miguel Cabrera 1B
4. Victor Martinez DH
5. J.D. Martinez LF
6. Nick Castellanos 3B
7. Alex Avila C
8. Andrew Romine SS
9. Rajai Davis CF
SP: Justin Verlander
The only difference here is the flip-flopping of Castellanos and Avila from last night. Davis was a late decision — the lineup just came out less than an hour before the game due to Ausmus waiting to see how Davis felt. Apparently he's good to go.
ORIOLES
1. Nick Markakis RF
2. Alejandro De Aza LF
3. Adam Jones CF
4. Nelson Cruz DH
5. Steve Pearce 1B
6. J.J. Hardy SS
7. Ryan Flaherty 3B
8. Caleb Joseph C
9. Jonathan Schoop 2B
SP: Wei-Yin Chen
The only difference here is Buck Showalter swapping out Nick Hundley for Caleb Joseph at catcher.
Play ball.