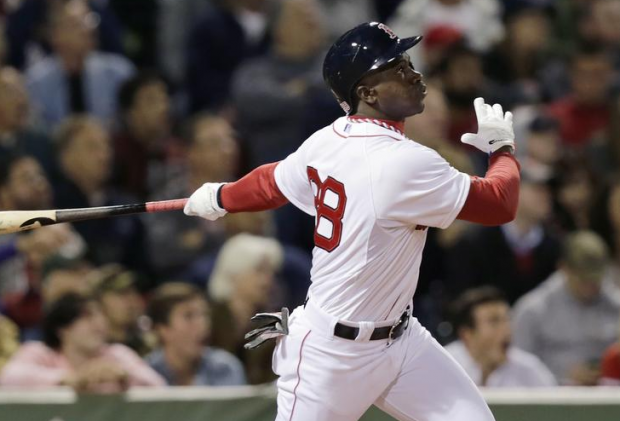 It's been a crappy year for the Red Sox, but it ends with at least a bit of a glimpse of what the future holds.
Rusney Castillo went 2 for 4 with a double and a three-run home run last night. The homer was the first of his major league career. It came off Steve Geltz and landed in the Green Monster seats. Watch:
[mlbvideo id="36592877″ width="600″ height="336″ /]
Before that, Castillo had hit four singles in 25 plate appearances. Not that much of what he does this season matters — he just got here for cryin' out loud — but it's certainly good for him and everyone else that he's getting his feet wet now so that, next year, he can start off without nerves and uncertainty and too much hype.