Tomorrow afternoon, Derek Jeter is scheduled to play in his final game in Yankee Stadium. This is the forecast for the Bronx for tomorrow: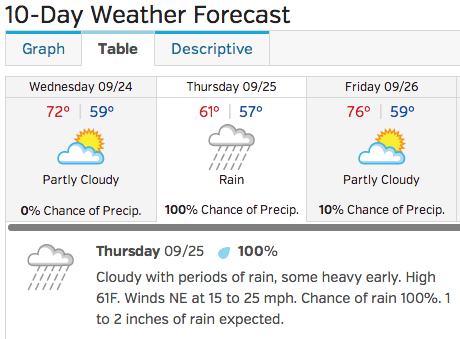 The best part: since there are no playoff implications for the game, and since both the Yankees and Orioles have to play someplace else on Friday, it will almost certainly not be made up if it's rained out.
I'm not sure if this is a matter of God, for the first time ever, not doing whatever is in His power to make things nice for Derek Jeter, or if it's God crying because He will no longer be able to see Derek Jeter play.
Anyway: thoughts, prayers.