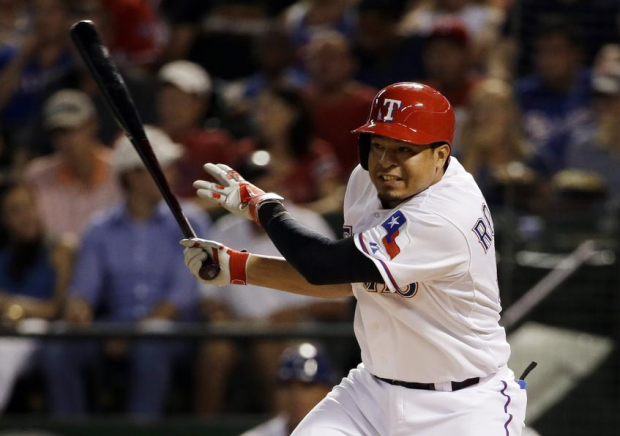 We see a story much like this every September, but they never stop making us smile.
Guilder Rodriguez got the start for the Rangers in their game against the Astros last night. He went 2 for 3 with an RBI. No biggie, right? Well, it was for him, as those two hits were his first-ever big league hits. And given that Rodriguez spent 13 years and 1095 games in the minor leagues before getting them. He was called up when rosters expanded. He had played in five games before last night, all but one of which were pinch hitting appearances.
Calvin Watkins of ESPN Dallas has his story. It's pretty heartwarming. No matter what happens to him for the rest of his life, he can say he was a major leaguer.