Moichandising! Moichandising! Where the real money from the farewell tour is made!
Derek Jeter: the T-shirt, Derek Jeter: the Coloring Book, Derek Jeter: the Lunchbox, Derek Jeter: the Breakfast Cereal! Derek Jeter: the Flame Thrower!!
Ooohh!
The kids love this one.
I get a lot of publicist emails, but this one may be one of the sillier ones ever:
As you know, The Captain will be saying farewell.  Because Bazooka Candy Brands wanted to celebrate his illustrious career and sparkling record with something just as illustrious and sparkling, they have created a Swarovski-encrusted Ring Pop fit for the king of baseball.

As you will see below, the ring is set with blue and clear Swarovski crystals in a pinstripe pattern, reflecting his pinstripe uniform, around a candy blue center.  The Derek Jeter Swarovski-encrusted Ring Pop is a very limited edition, not available at retail, and not meant for consumption.  The Ring Pop will be gifted to Jeter—a sweet send off for one of the sweetest players in baseball.
This is it: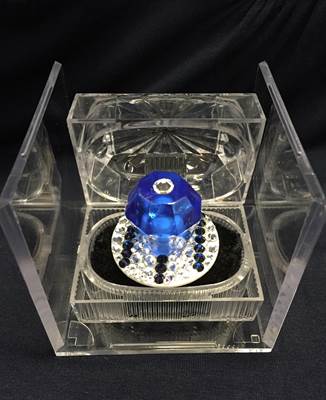 I am sure Derek Jeter is honored. Either that or he's getting a restraining order.
What do you think, Derek?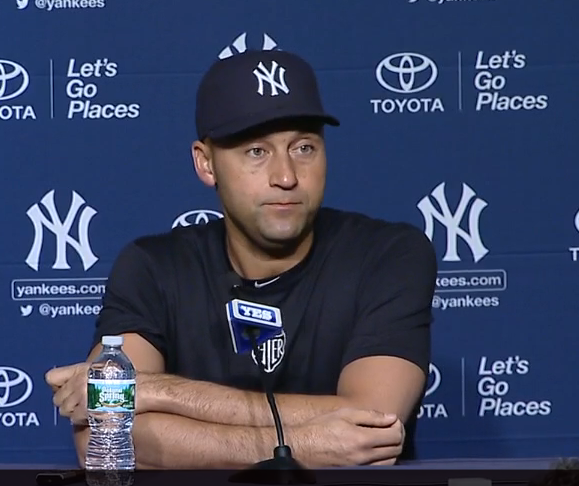 Us too.