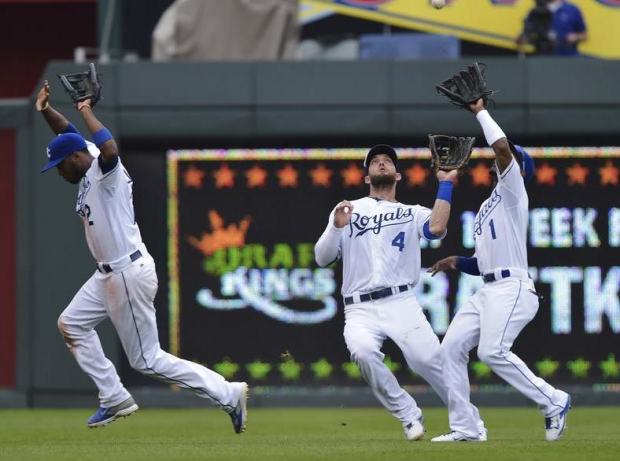 Latest Standings
Latest Wild Card Standings
The Tigers take another from Kansas City, putting them up by two and a half games in the AL Central. It's helpful to think of it as three games, however, as the Royals still have that suspended game to finish with the Indians tomorrow, which they currently trail 4-2 in the tenth inning. The Cardinals put another game between themselves and the Pirates, likely ending any chance of Pittsburgh taking the NL Central. The Dodgers and Giants both lose, leaving their spread in the NL West at three and a half as well.
In the AL wild card, Oakland and Seattle both lost, leaving those two and the Royals in the same position they were in before: the A's and Royals tied in the loss column — again, with the Royals likely to lose that suspended game — and the M's a half game back. Which means, man nothing has been decided as these three teams jockey for two spots. In the NL the Brewers gain a game on Pittsburgh by beating them yesterday, but are still three and a half back of the Buccos with a week to play. The Giants have a game on the Pirates.
Tigers 3, Royals 2
Cubs 8, Dodgers 7
Rockies 5, Diamondbacks 1
Blue Jays 6, Yankees 3
Brewers 1, Pirates 0
Phillies 3, Athletics 0
Mets 4, Braves 2
Orioles 7, Red Sox 2
Nationals 3, Marlins 2
Indians 7, Twins 3
Cardinals 8, Reds 4
Astros 10, Mariners 1
Padres 3, Giants 2
Rays 3, White Sox 1
Angels 8, Rangers 5