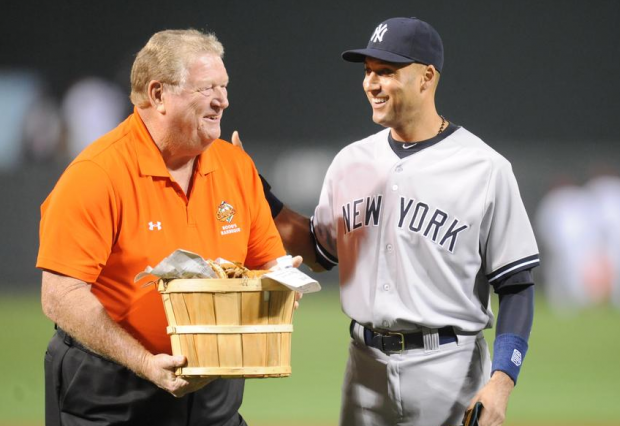 We haven't checked in on Derek Jeter gifts for a while. But this past weekend marked his last visit to Camden Yards as a player, and here was his haul:
A U.S. Navy Captain's hat;
A bucket of crabs, presented by Boog Powell; and
a $10,000 check in his name for the Miracle League of Manasota, which is a charity that helps kids with special needs play baseball.
I like this assemblage. The crabs are definitely of a place, the hat is symbolic and small — easily displayed in Chez Jeter — and the charitable donation is obviously for a good cause. These gifts beats guitars and large, gimmicky pieces of furniture which are probably going next be seen on an auction block after the heat dies down in a couple of decades. I mean, Jeter is gonna eat the crabs, right?
Mostly I just love Chesapeake Bay crabs.