MLB announced the 2014 postseason schedule earlier this afternoon. You can check it out below: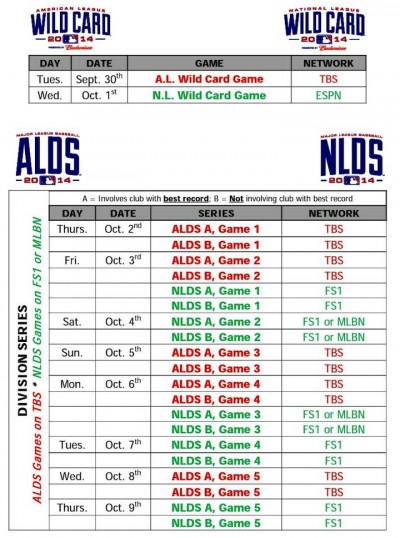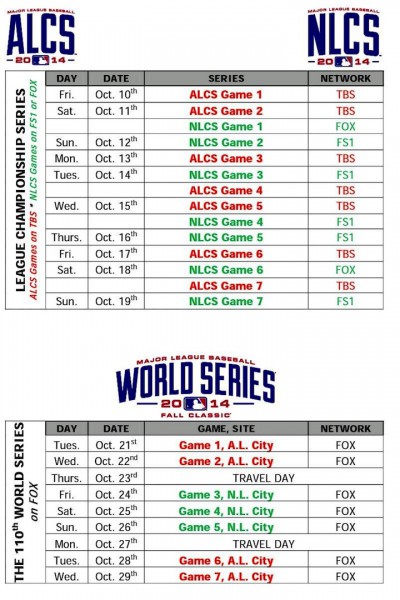 Any tiebreaker games coming out of the regular season will be played on Monday, September 29 and broadcast on ESPN.
As you might have noticed, FOX Sports 1 will have a major presence during the postseason this year. Better find that channel in your cable lineup if you haven't already. Aside from that, the big takeaway here is that the World Series will begin on a Tuesday. The World Series has begun on a Wednesday every year since 2006. The change eliminates one of two off-days between the LCS and the World Series, like we have seen in previous years. It also sets up Game 3 of the World Series on a Friday, which typically isn't a good night for television ratings, but they'll avoid conflicts with Monday Night Football on ESPN and Thursday Night Football on CBS with this new set-up. However, a potential Game 5 would still conflict with Sunday Night Football on NBC.