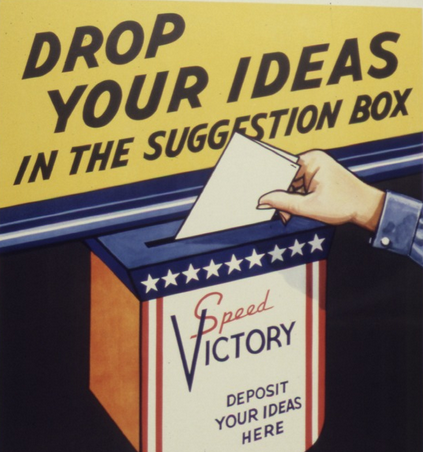 Jorge Arangure of Vice Sports has a thought-provoking piece up today. It's about how, in many ways, sports leagues are abdicating their rule-making authority to the fans and observers who complain the loudest:
Never before has the average sports fan had so much power. An online mandate can force change. And the leagues are willing to listen, not because it will necessarily improve the game, but because ignoring the loudest sector of the public imperils the bottom line—the money, it's about the money. The competition for entertainment has become so fierce that the leagues will cater to their audiences' desires, no matter the consequences.
Arangure argues that this has played out in baseball, where calls from fans and the media — mostly online, which serves to amplify the complaints of a relatively small number of people — to speed up the game and institute instant replay have served to set the league's agenda. In football, outcry over the NFL's disparate punishments for various offenses by players has clearly made the the league change its policies as well. Arangure worries that "Leagues are creating a dangerous precedent in allowing the public to dictate rules and policy."
I agree that leagues acting in reactionary ways, as the NFL seems to have done regarding player discipline, is a bad move. The voice of the public had a lot of good points about how the NFL went too soft on Ray Rice and too hard on Josh Gordon, but Roger Goodell's unilateral changing of policies regarding domestic violence was clearly a P.R. move. One which, because he didn't work with the NFLPA, may lead to some unintended consequences and/or some harder negotiations later, no matter how well-intentioned the changes were. You would hope that some sort of vision, as opposed to the mere avoidance of bad press motivates a league's decision making.
But I don't think baseball has done this. At least not to any extreme degree. Yes, it instituted instant replay after fan complaints about blown calls started to get louder, but it's not like that complaint was some random and superfluous one. The technology existed to put a system in place and getting the calls right is an absolutely good thing. If anything, they should've done it sooner and, if anything, they should have listened to the fans even more closely than they did. No one, after all, was clamoring for a manager-challenge system. That's what we got, though. And not because baseball fell over itself to cater to fans. It took them YEARS to get there.
Same goes for the issue which leads off Arangure's article: the growing chorus of voices asking baseball to speed up the pace of play. It's been placed on the agenda in large part because it has become an increasingly common complaint among the loud hordes he identifies. But are they wrong? I'm not sure it matters where the suggestions come from as long as they are good suggestions. If anything, Major League Baseball spent far too long ignoring fans' wishes. I'm not going to complain now that they seem to be listening to them more. Especially if fan sentiment works to curb Major League Baseball's strange tendency to institute strange and gimmicky solutions when left to its own devices.
Arangure closes with this:
The bigger argument now is whether sports leagues have become part of an on-demand lifestyle where we can pick and choose what we like and then demand changes to the things we don't like. There seems to be little consideration paid to whether something is good for the given sport past the moment's rage fueling the cries.
Are leagues yielding to rage-fueled cries? Perhaps. But after a century or so of sports' leagues acting solely in their own self-interest, I'm not gonna get too worked up about them finally listening to their customers for a little while.